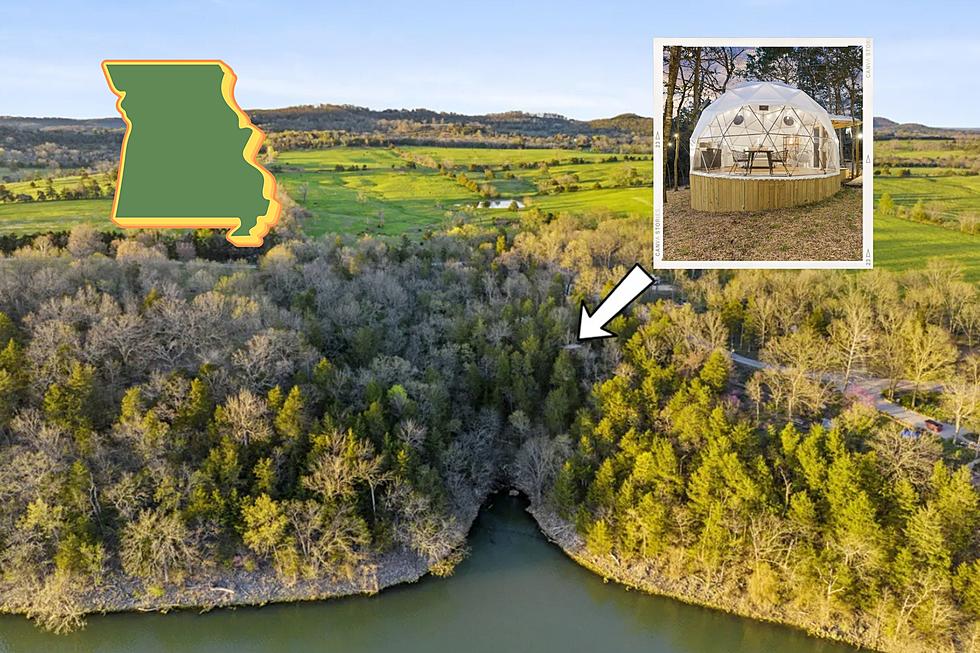 This Dome is Hidden in the Missouri Woods Near Table Rock Lake
Dome hosted by Justin, Airbnb/Canva
If you're looking for a unique place to stay in Missouri, I found one. It's quite literally a dome hidden inside the woods near Table Rock Lake. You'll likely never see another place quite like this one.
I found this hidden geo-dome on Airbnb located near Eagle Rock, Missouri. Yes, that's Table Rock Lake next to it and there's a private trail leading up to it. Let's look at some pics.
This Dome is Hidden in the Missouri Woods Near Table Rock Lake
Here's a snippet of how host Justin describes his place on Airbnb:
Campfire Hollow is a unique stay featuring the only Geo Dome on Table Rock Lake. Our spacious & modern dome is the perfect getaway for couples, families, and solo travelers looking to escape the hustle and bustle of the city and reconnect with nature.
As of this writing, the cost to stay there is $221 per night. If you can afford it, hard to come up with a more unique stay-cation option than this one. Make sure to check out Justin's full Airbnb listing for more pics, details and updates.
Missouri's Most Expensive Land is 652 Acres with Waterfalls, Deer
More From KICK FM, #1 For New Country