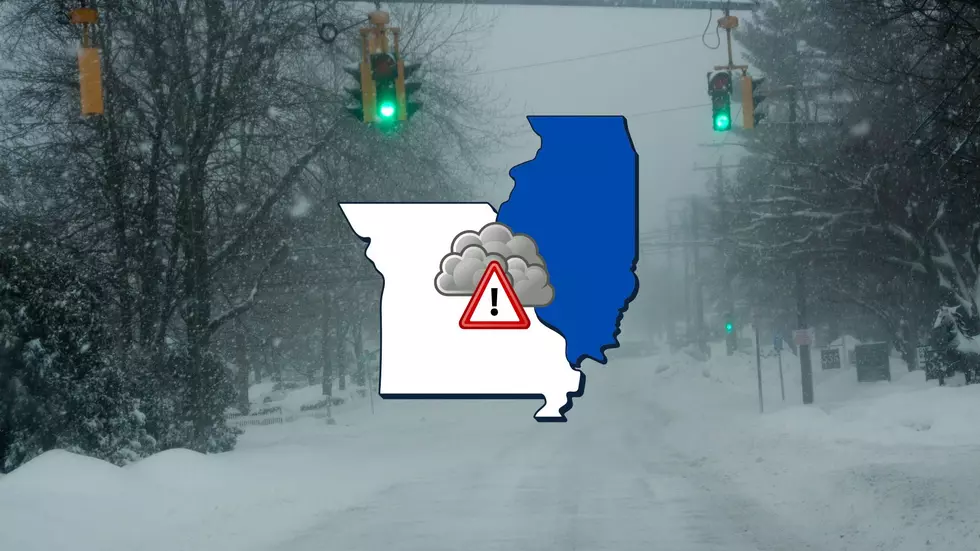 Hannibal & Quincy Now Under Winter Weather Advisory, Snow Coming
Canva
Best to prepare for whatever the weather has planned for Tuesday night into Wednesday morning this week as the Hannibal, Missouri/Quincy, Illinois area is now in the middle of a winter weather advisory with increased snow totals now included.
The National Weather Service just updated expected conditions for the Hannibal/Quincy area as models are now giving them a better idea of what track the winter storm will take. Here are the details of what this new advisory says:
WINTER WEATHER ADVISORY IN EFFECT FROM 9 PM TUESDAY TO 9 PM CST
WEDNESDAY...
* WHAT...Snow expected. Total snow accumulations between 3 and 5
inches.
* WHERE...Portions of southwest and west central Illinois. Portions
of central, east central, and northeast Missouri.
* WHEN...From 9 PM Tuesday to 9 PM CST Wednesday.
The short version is the system is expected to begin making its way through Missouri and Illinois late Tuesday night with most snow falling between midnight and sunrise with most flurries expected to be tapering off by noon on Wednesday.
It's worth mentioning that the previous advisory estimated snowfall for Hannibal and Quincy between 2 and 3 inches, so this higher total is concerning. It makes me believe that forecasters are seeing a more northerly track for the storm which would not be good news for our area.
Since this is the weather we're talking about, it's very likely gonna change the closer the storm gets. I'll update as new information and forecasts are released.
This Highly-Rated Airbnb is a Romantic Carthage, Illinois Cottage
More From KICK FM, #1 For New Country