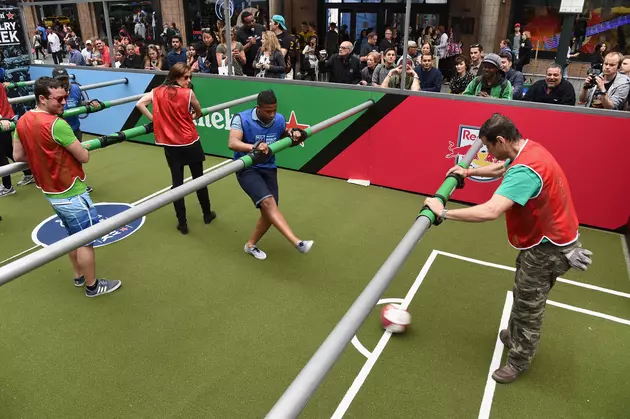 Human Foosball is Coming to Quincy!
Getty Images for Heineken
A Human Foosball tournament is coming to Quincy. You read that right.
As part of Quincy's annual Dogwood Festival, the Mid-America Military Salute is hosting tournament in Washington Park on a life-sized foosball table featuring YOU (hopefully). Teams must consist of 6-10 players with a minimum of three females on the court at any given time.
Cost to play is $100 per team and the tournament is open to anyone 16 years of age or older. All players are required to sign a waiver prior to playing.
All proceeds benefit the Mid-America Military Salute. For more information, including official rules and online registration info, CLICK HERE.
More From KICK FM, #1 For New Country