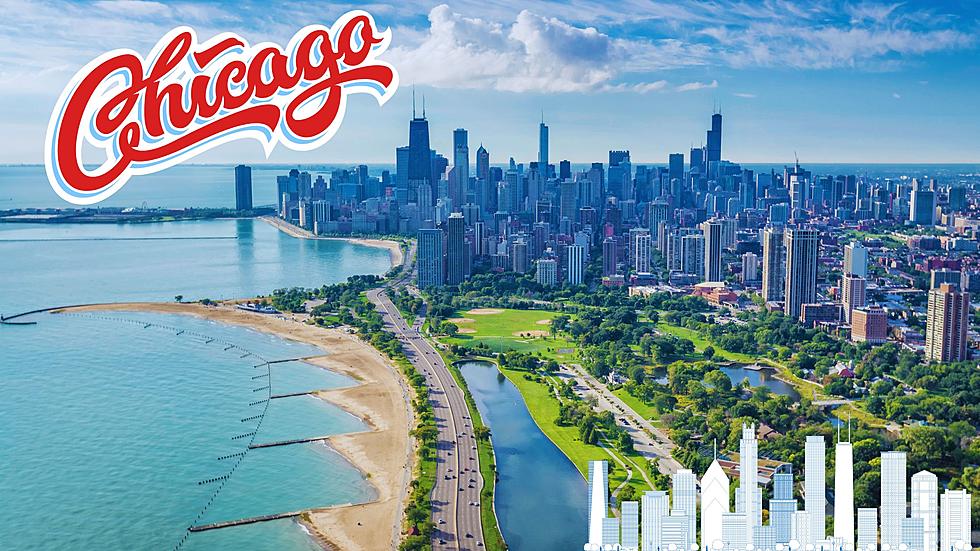 How Many of the 15 Tallest Buildings in the US are in Chicago?
Canva.com
If you want to see skyscrapers in the USA there are two places to head, Chicago and New York City. All 13 of the tallest buildings in the USA are in Chicago and New York City, let us break it down for you...
Faradnwide.com released a list called the Tallest Buildings in the US Ranked, they list the top 25 tallest buildings from 25 to 1. If you look at just the top 13 tallest buildings in the US all of them are in New York City and Chicago, Philadelphia has the Comcast Technology Center standing 1, 121ft as the 14th tallest, and Los Angeles has the new Wilshire Grand Center at 1,100ft at 15th.
Chicago is on the list with the 13th tallest, the legendary John Hancock at 1,127ft, the 12th tallest the Aon Center (looks like a world trade center building, big and white), at 1,136ft, the 11th tallest with the new St. Regis Chicago at 1,198ft tall. Then Chicago is home also to the 7th tallest building in the USA the Trump International Hotel and Tower at 1,388ft, and the icon of tall buildings across the world the Willis Tower aka The Sears Tower, standing at 1,450ft making it the 3rd tallest in the USA currently. So in total 5 of the top 13 tallest in the US are in Chicago, to see the list of the USA's 25 tallest buildings, click here!
I will say, I was a tour guide in Chicago for years and what is more impressive about Chicago than just its number of extremely tall buildings, is just the sheer number of skyscrapers in the city overall. According to Wikipedia, Chicago has the 10th most skyscrapers in the World with 135 of them, New York is 3rd with 309, the next closest US city is Miami with 58, and Houston with 40...So if you want to see skyscrapers in the USA head to the Windy City and the City that Never Sleeps.
Here are shots from the greatest views in state of Illinois
More From KICK FM, #1 For New Country