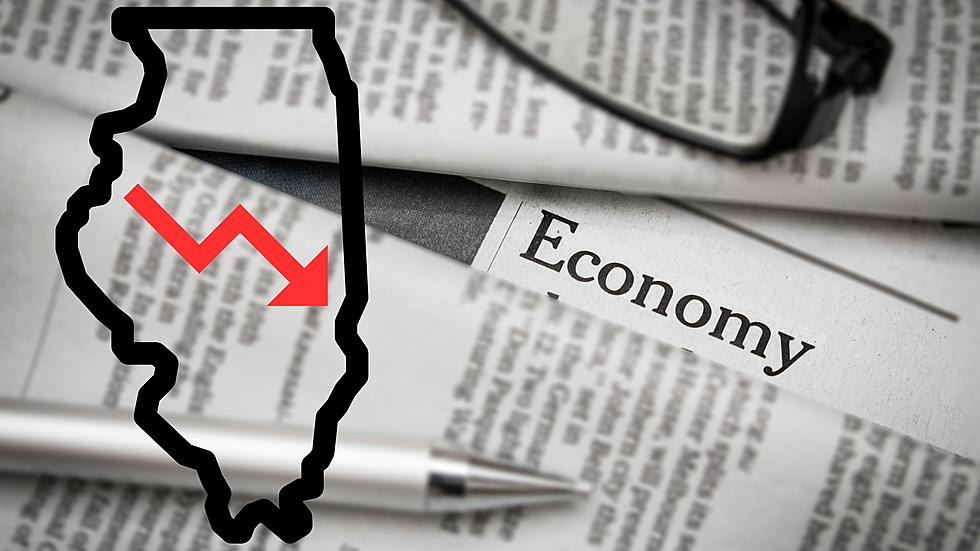 How bad is the Economy in Illinois right now?
Canva.com
A new ranking was released that shows how each state's economy is doing this year with high inflation. Where do you think Illinois is on this list? The answer may surprise you...
WalletHub released its 2023's Best & Worst State Economies list and the Land of Lincoln's economy is not doing so hot... According to the ranking from WalletHub, Illinois has the 32 best economy in the country right now which is ranked right behind states like Alabama, Vermont, and Kansas. How did they put these rankings together? On the site, they say...
"In order to determine which states are pulling the most weight even during this time of economic difficulty caused by inflation, WalletHub compared the 50 states and the District of Columbia across 28 key indicators of economic performance and strength. Our data set ranges from GDP growth to startup activity to the share of jobs in high-tech industries."
Illinois ranks 19th in the Economic Activity which consists of things like exports per capita and new start-up businesses. But Illinois ranks a brutal 49th in the Economic Health category which consists of things like the unemployment rate, foreclosure rate, median household income, and more. It's frustrating to me because we have a lot of activity and should be ranked closer to that 19th spot but because of how bad of a situation the state is in financially we can't capitalize on all that activity in the state.
Illinois is ranked higher than neighboring Missouri which comes in at 34th place on the list, and states like Iowa at 39th, and Ohio at 37th. To see the full list of economy rankings click here! 
LOOK: Food and Personal Care Shortages We Could See In 2023
Learn about the 13 potential shortages that could impact stores in 2023, from produce and meat to snacks and beverages.
More From KICK FM, #1 For New Country