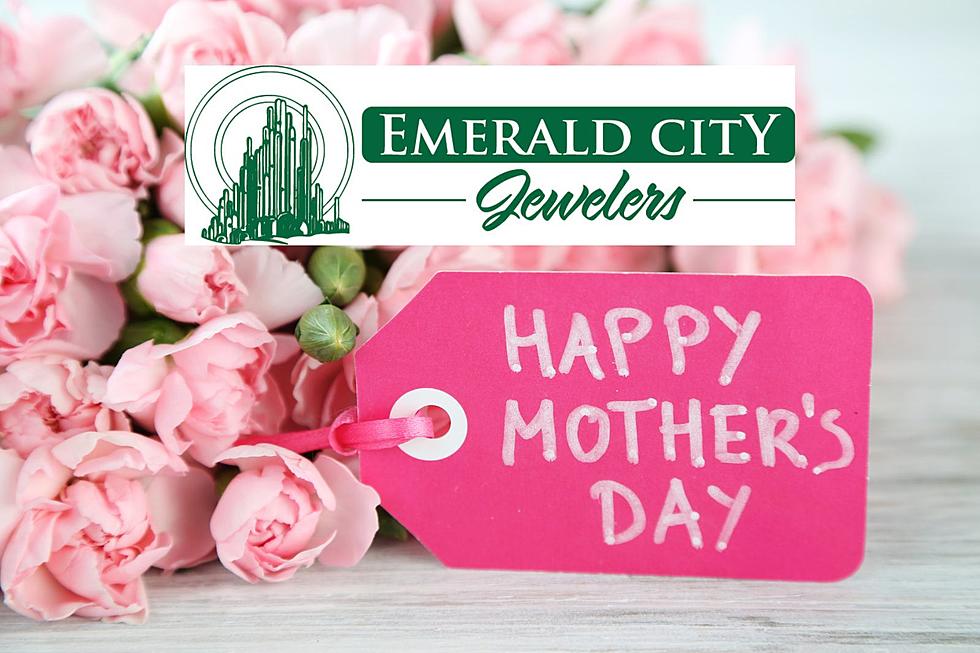 Here's Your Chance to Win a $250 Shopping Spree for Mother's Day
Canva/Emerald City Jeweler
Mark & Sam and Emerald City Jewelers are making Mother's Day shopping easier this year.
Buying something special for Mom on Mother's Day can sometimes be a little trick. Emerald City Jewelers and Mark & Sam might have something to help make shopping for Mom a little easier.
Every weekday morning starting May 1 until May 11 make sure you listen to Mark and Sam in the Morning. Sometime between 7 am and 9 am, they will play the Emerald City Jeweler Sounder. When you hear it make sure to be caller #1 at 1-800-659-4979 and you will be entered to win a $250 Shopping Spree at Emerald City Jewelers. On May 12 Mark & Sam will announce the winner of the $250 Shopping Spree.
Making shopping for Mom a little easier and helping you get something really special from Emerald City Jewelers. See what they have to offer 24/7 by shopping online at emeraldcityjewelers.com.
15 Iconic Retail Stores That Don't Exist Anymore (But We Totally Miss Shopping At)
LOOK: Stunning, historic hotels from every state and the stories behind them
Stacker
curated this list of stunning, historic hotels from every state. To be considered for inclusion, the structure must be more than 50 years old. Many of the selected hotels are listed on the National Trust for Historic Preservation, and several are purported to be haunted.
More From KICK FM, #1 For New Country