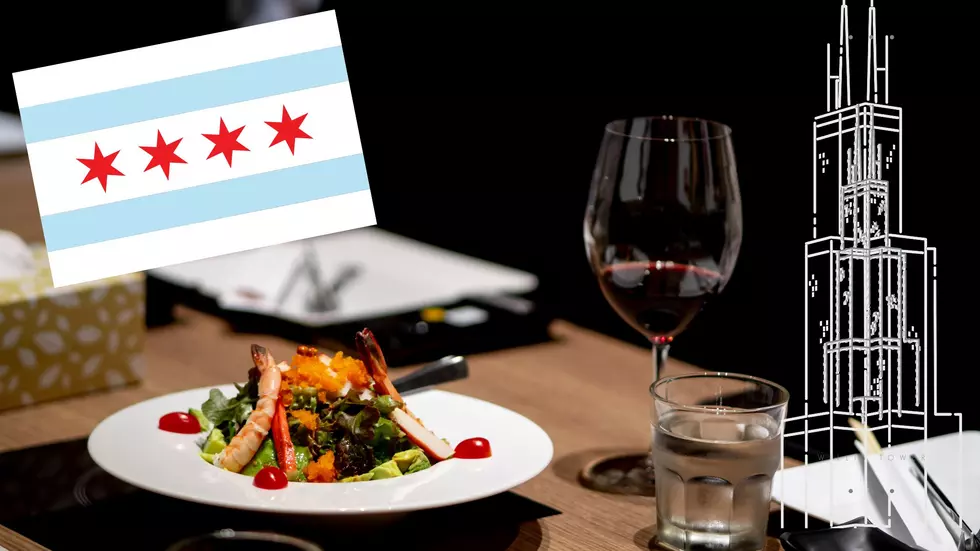 Here is Proof that Chicago is the Best Food City in the USA
Canva.com
Chicago is known for its deep-dish pizza, hot dogs, and Italian beef, but it is so much more than just those things. A definitive food website has proven that Chicago is the best food city in the country...
According to OpenTable, Chicago has more top 100 restaurants from 2022 than any other city in the country! The website usatoday.com posted an article that breaks down where OpenTable's top 100 restaurants of 2022 are from and Chicago had more than any other city in America with 17. On the site they say...
"The "most beloved restaurants coast-to-coast" were based on 13 million reviews by diners who booked via OpenTable this year and 20,000 dinerssurveyed in the U.S. and Canada...Chicago is the city with the largest number of restaurants: all 17 restaurants that ranked from Illinois are in the Windy City. "
So which restaurants in Chicago made the list, on the site they say: Alla Vita, 3 Arts Club Cafe at RH Chicago, Café Ba-Ba-Reeba, Ema, Le Colonial, Rose Mary, Shaw's Crab House & Oyster Bar, Siena Tavern, The Dearborn, The Gage, The Smith
I am from Chicago and lived in Chicago for years before moving to Quincy, IL, and you know if you live in Chicago that there is no better place in the US for food. So seeing this viewpoint validated by one of the biggest food sources online (OpenTable) is very satisfying. What is crazy to me is that there are 17 restaurants from Chicago that made the list which is only 4 behind the ENTIRE state of California with 21 on the list, and 10 more thank the entire state of New York with 7 on the list. Chicago is the best food city in the US, period.
Here are shots from the greatest views in state of Illinois
More From KICK FM, #1 For New Country