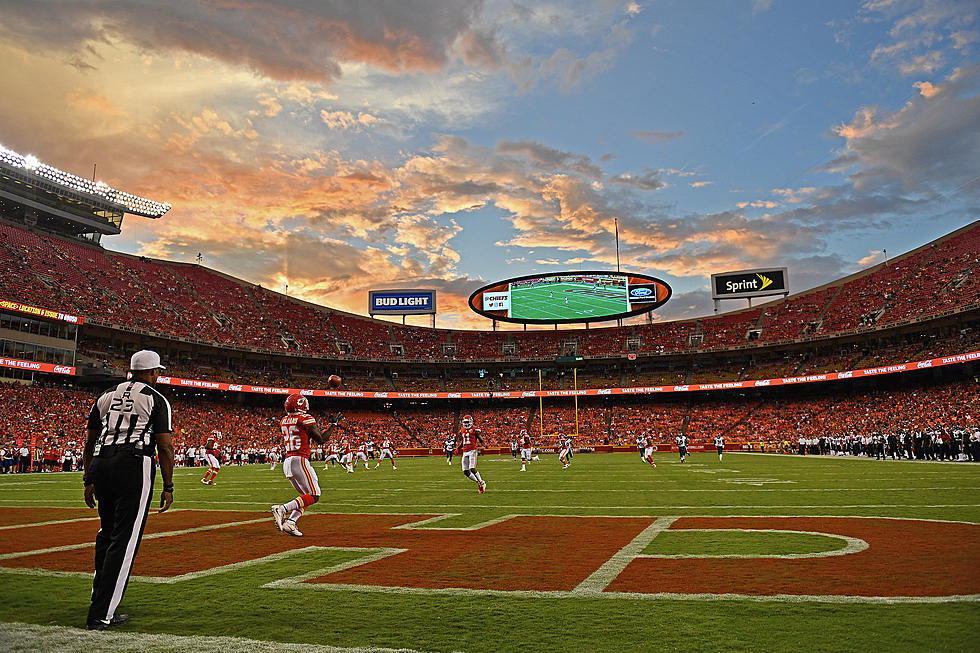 Get The Ultimate Kansas City Chiefs Weekend Getaway
(Photo by Peter Aiken/Getty Images)
You keep hearing us hype up the gridiron action of Kansas City Chiefs football each and every week, but you have yet to experience the full spectacle yourself. Well you're in luck, because we're sending you to Arrowhead to catch one of the biggest games of the year.
Starting September 24th, you can get registered at the Quincy, Hannibal and Palmyra County Markets to win two endzone seats (section 124, row 33) to October 28th's Kansas City Chiefs game at Arrowhead stadium, as they host conference rivals Denver Broncos. And you won't have to worry about speeding over their Sunday morning and coming back that night, because you get a Saturday and Sunday night stay in a King Suite at Stoney Creek Inn, just 10 minutes from the stadium.
So you roll in Saturday, do some shopping, get some of that delicious KC BBQ, then rest up for the big day of rooting on the Chiefs in conference play. Then you get to hang around an extra night to celebrate the win so you don't have to rush back. It's a perfect weekend getaway.
Just head to the following County Markets from September 24th to October 7th:
48th and Broadway - Quincy (broadcast on location 9/27)
24th and Spring - Quincy (broadcast on location 9/28)
1208 Main St. - Palmyra (broadcast on location 10/4)
Steamboat Bend Shopping Center - Hannibal (broadcast on location 10/5)
1805 Elm St. - Canton
Find the big Chiefs and Pepsi display, enter the drawing with your name and contact info, and you're all set. We'll announce the winner on-air October 11th.
The Ultimate Chiefs Weekend Getaway is brought to you by 97.9 KICK-FM and Refreshment Services Pepsi.
More From KICK FM, #1 For New Country