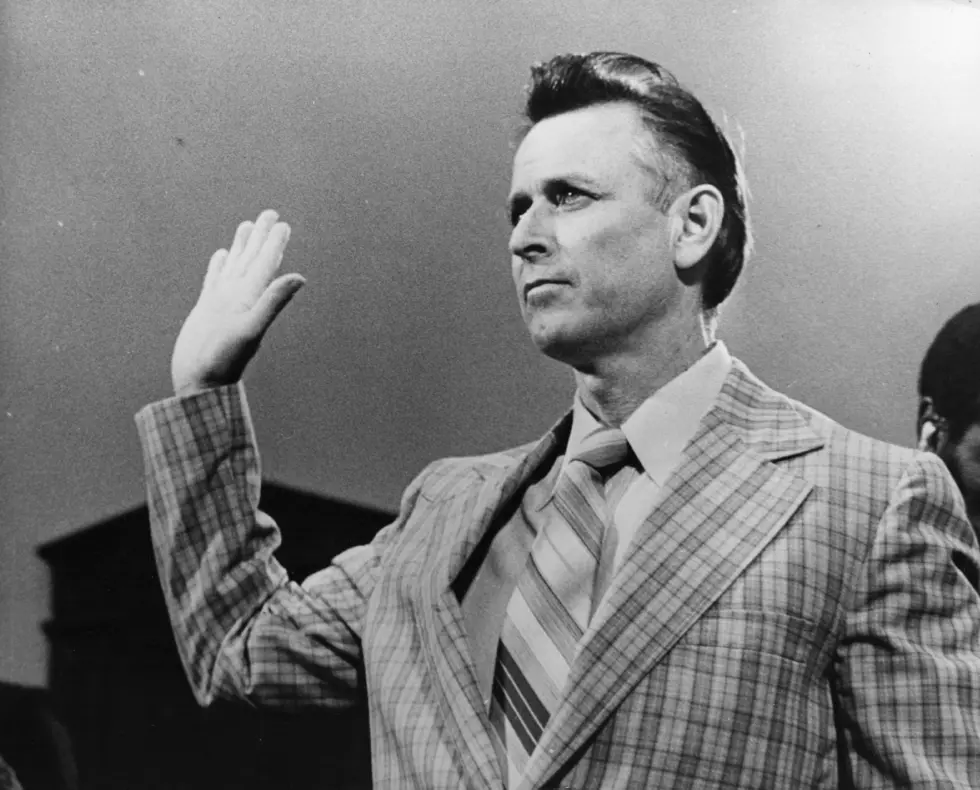 There are Quincy Ties to Dr. Martin Luther King's Killer
James Earl Ray-Keystone Hulton Archives, Getty Images
Today is the Dr. Martin Luther King, Jr. Holiday, a day to remember Dr. King's leadership of the modern American Civil Rights Movement, from December, 1955 until April 4, 1968, the day he was assassinated in Memphis, Tennessee by James Earl Ray, a man with ties to the Hannibal-Quincy area.
Enter your number to get our free mobile app
Dr. King is widely regarded as America's pre-eminent advocate of nonviolence and one of the greatest non-violent leaders in world history. African Americans achieved more genuine progress toward racial equality in America than the previous 350 years thanks to Dr. King's efforts.
Dr. King's life ended abruptly in Memphis, Tennessee thanks to a bullet fired by James Earl Ray. Ray, born in Alton, Illinois in 1928, was a confirmed racist and small-time criminal and began plotting the assassination of King in early 1968.
It was easy to see how Ray turned to crime as his father was also in trouble with the law.  Because police were looking for Ray's father they moved from Alton to Ewing, Missouri where they changed their name to Raynes to avoid law enforcement.
Ray, one of six children, joined the Army but was discharged dishonorably in 1948. After his Army days, Ray led a life of criminal activity. Ray was convicted of burglary, armed robbery and in 1955 he was convicted of mail fraud after stealing money orders in Hannibal.  He served three years at Leavenworth Federal Prison.
Once released, Ray continued his criminal activity with the robbery of three grocery stores in the St. Louis area.  He was convicted of those robberies in March of 1960 and was sentenced to a 20 year term in the Missouri State Penitentiary. He escaped from the Missouri State Penitentiary in 1967 by hiding in a truck transporting bread from the prison bakery. He remained at large and finally made his way to Memphis, Tennessee with a goal of assassinating Dr. King.
Dr. King was in Memphis to support a strike by sanitation workers when, on April 4, 1968, he was shot in the jaw while standing on the balcony of the Lorraine Motel. He died almost immediately. Ray escaped the Memphis area and spent several weeks in Toronto immediately after the assassination. Then he flew to London, to Portugal and then back to London, where he was captured by Scotland Yard in June as he was about to board a flight to Belgium. In his possession were two Canadian passports and a loaded gun.
Back in Memphis on March 10, 1969, Ray stood before Judge W. Preston Battle of Shelby County Criminal Court, and pleaded guilty to the murder of Dr. King and was sentenced to 99 years' imprisonment with no eligibility for parole. In 1998, Ray died in prison of complications due to chronic hepatitis C infection.
Meanwhile, Ray's oldest brother, John Larry Ray, has written a book that he says explains who really killed King.  John Larry Ray lived in Quincy and wrote the book "Truth at Last" that revealed information about the King assassination that he kept to himself for decades.
In a conspiracy theory he claims his brother, James Earl Ray, had ties to the FBI and CIA and fled Memphis after the assassination out of fear for his life.  The book also discusses the boys' early life in Quincy and Alton.
LOOK: 50 Black actors who made entertainment history
More From KICK FM, #1 For New Country