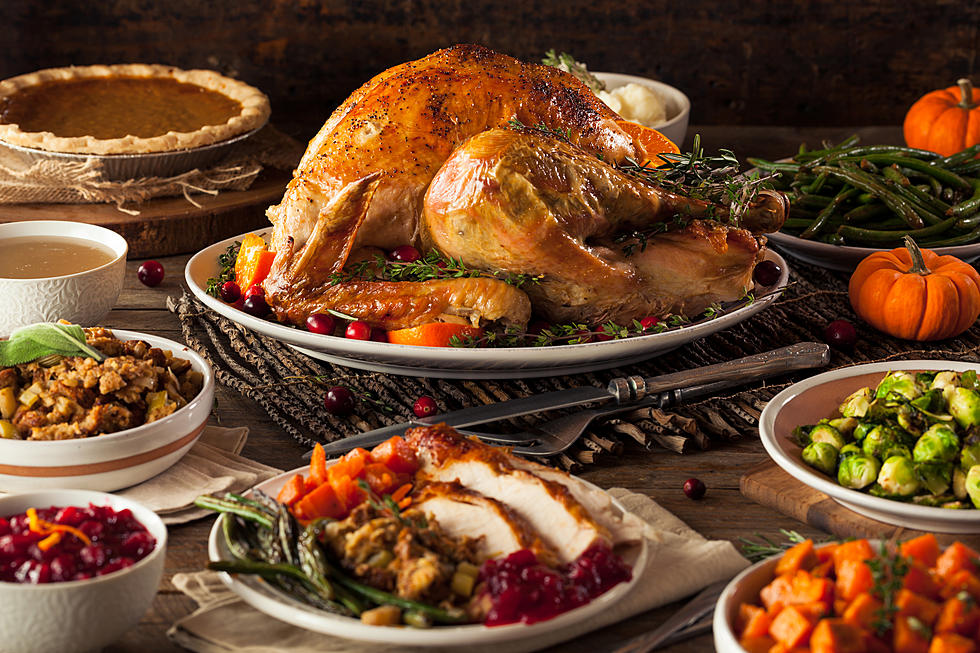 Don't Feel Like Cooking A Feast? These Restaurants Are Open Thanksgiving Day
ThinkStock
You know, sometimes you just don't want to cook a big feast. Maybe it's just you celebrating by yourself (no judgement here, I've done it). Maybe you recognize your shortcomings as a cook and don't want to put any through that. And maybe you just don't feel like doing dishes. I get it. We hosted a Thanksgiving on Saturday, we ran the dishwasher twice on Sunday, we've still got dishes to do. But I digress
These Quincy restaurants are taking the hard work out of Thanksgiving dinner. At least for you. There are still going to be kitchen and wait staffs on hand for this. They'll be doing the hard work. On Thanksgiving no less. Tip extra for their troubles.
From 11a-3pm, The Abbey will serve a baked turkey or ham dinner for $14.00, with children eight and under eating for just $8.99. At 3pm, they flip to the full menu, but you can still get the Thanksgiving dinner.
Drakes Stake & Ale will have a Thanksgiving buffet from 11a-2p, $13.99 for adults, $7.99 for kids aged 3-10, kids 3 and under eat free.
The Pier will have a Thanksgiving Brunch from 11a-2p for $22.99
Tony's Too will be open from 7a-7p, with a reservations only Thanksgiving Buffet 10:30a-1:30p
Village Inn is serving a special Thanksgiving meal from 10a-10p for just $11.99
Starbucks will be open until 6p.
O'Shea's will be open all day, from 8a-10p with a turkey or ham dinner
Both HyVee locations will be open, with Harrison serving breakfast and a Turkey dinner from 6a-1p, while Broadway will serve breakfast from 6a-11a, and a Thanksgiving buffet from 11a-1p.
Tangerine Bowl's Spare Time Sports Bar will open up at 5pm with their full menu
The Salvation Army will be hosting their Community Thanksgiving Dinner at the Kroc Center from 11a-12:30p
Crane's Farmhouse in Shelbyville, MO  will be open and serving a Thanksgiving Meal from 11am - 3pm. Reservations needed.  Check out the menu and contact info to make a reservation available on the Crane's Farmhouse Facebook page.

We're still working on confirming a list for Hannibal, and if you know of any, let us know. I know from first hand experience, Golden Corral is usually open Thanksgiving Day, and both Quincy and Hannibal have one.
More From KICK FM, #1 For New Country