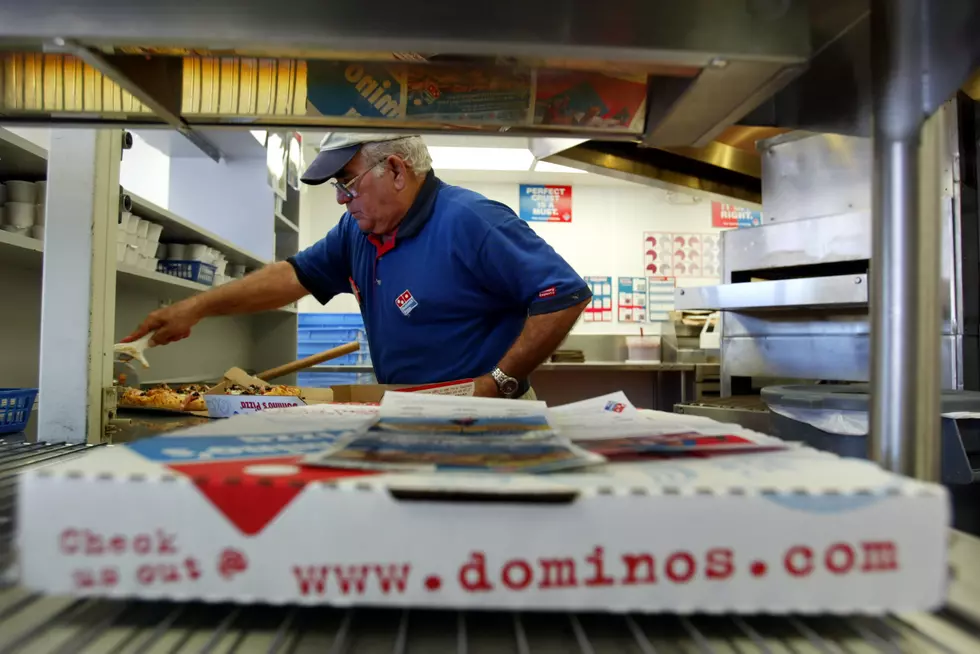 Domino's To Start Officially Delivering to Washington Park, Kiwanis Park
Getty Images
One thing about getting out and about during the warmer months is that you'll be far from home when a pizza craving hits. Like... damn I want a pizza, but I'm at a park, and they don't deliver to the park. Whatever shall I do?! FIRST! Stop talking like that, like you're in a late night infommercial. It's weirding everyone out. Second, Domino's has you covered.
Noticing the need for deliveries to random locations in town, instead of the tyrannical rigidity of your home or office with official fixed addresses, Domino's has activated "Hotspots," or designated locations where they'll deliver. These could be busy street corners, or city parks, or even campgrounds and beaches.
As you can see in the above graphic, there are numerous hotspot locations throughout the area, and that blue dot is kind of near my apartment, so I'll have plenty of options if I'm out and about. It's not like they wouldn't deliver to you if you were in the park at an event, but it could be difficult to coordinate a delivery, and in the broader scope of the entire company, it was generally up to the discretion of the local shop if they would deliver to a non-addressed location. This just makes it official, and streamlines the whole process. Here's a snapshot of the Hannibal locations I found.
There will even be an option to add a note on the delivery, so when the delivery guy shows up at the hot spot, I can add the note "I'm the big bald guy in a Pink Floyd T-Shirt." Sooooo nobody else be bald or wear a Pink Floyd t-shirt. I call dibs on that look at the Blues in the District. Don't want to cause any confusion, now do we?
More From KICK FM, #1 For New Country