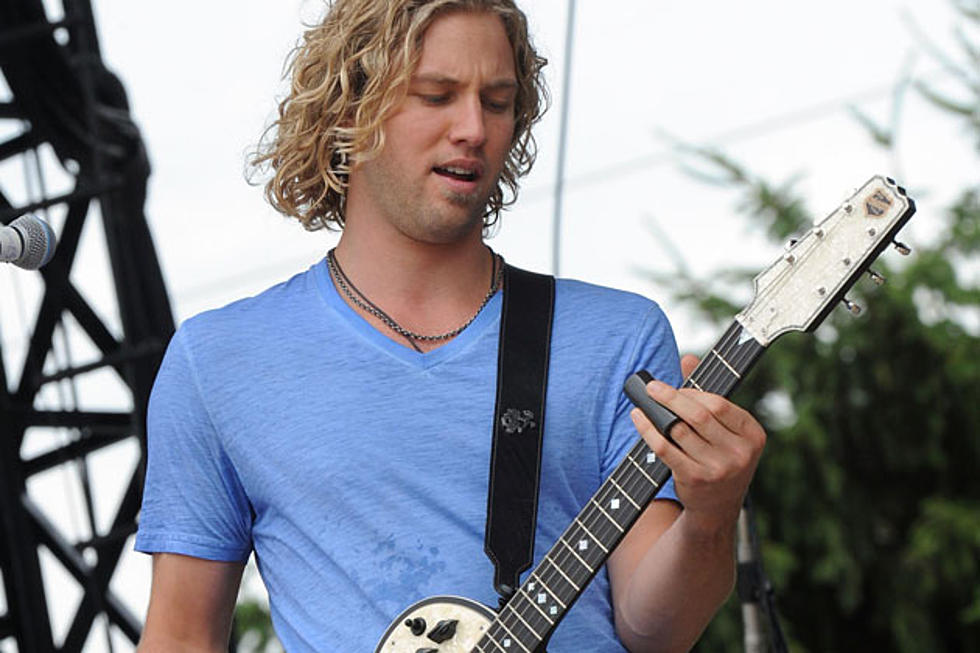 Casey James Samples Seven Songs From Forthcoming New Album Live
Rick Diamond, Getty Images
Fans present at the Casey James concert at the Grizzly Rose in Denver, Colo. last weekend were treated to a healthy dose of new material from the 'Cryin' on a Suitcase' newcomer.
The singer used the gig to preview more than a couple new tracks from his sophomore project -- seven, to be exact -- though no timeframe was given regarding the ultimate release of the album. According to a recent interview with the Lubbock Avalanche Journal, James still has plans to release a third single from his self-titled debut disc.
The former 'Idol' competitor is currently climbing the charts with 'Cryin' on a Suitcase,' which is the second radio release from his first major label offering following his stint on the reality show. The track is currently Top 20 on Billboard's Country Airplay chart.
Watch Casey James Perform 'Run Away'
Watch Casey James Perform 'She's My Girl'
Watch Casey James Perform 'Can't Give Up'
Watch Casey James Perform 'Breaking Through the Blue'
Watch Casey James Perform 'A Woman's Touch'
Watch Casey James Perform 'That Girl'
Watch Casey James Perform 'Falling Too Hard'
More From KICK FM, #1 For New Country