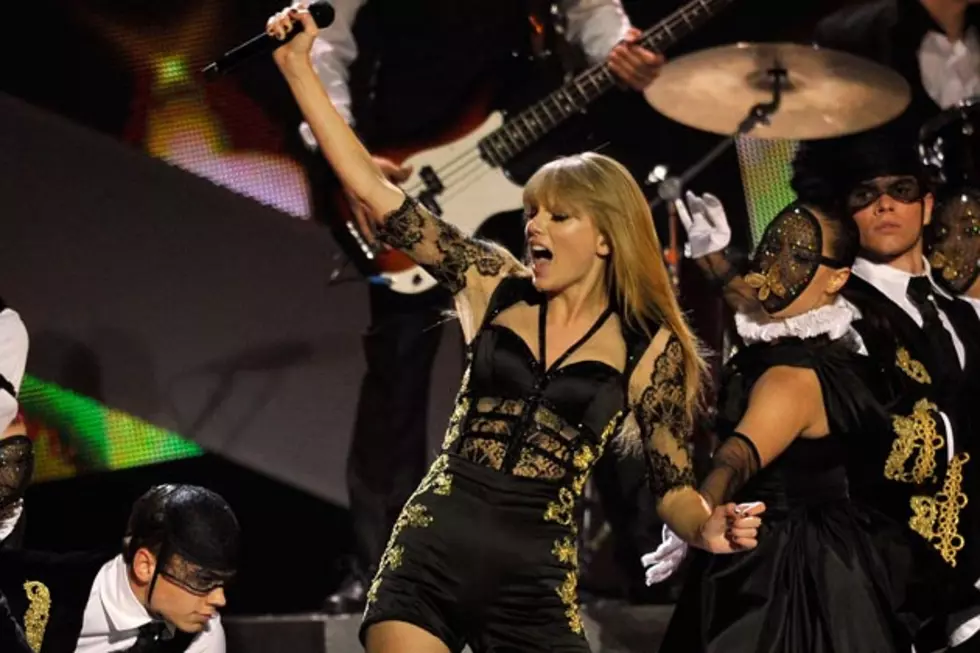 Taylor Swift to Take Country Newcomers on 2013 Red Tour
Matt Kent, Getty Images
The tour is bound to play to capacity crowds every single night, given the success of the 'Red' album and Swift's touring history. So these acts will certainly be playing for plenty of eyeballs with the opportunity to make tons of new fans.
Plus, it's not like Swift fans are tailgaiting in the parking lot, passing the time and waiting for her to go on before making their way into the arena moments before she goes on. Instead, most of them will likely be inside at their seats well in advance of her taking the stage.
Here's the breakdown of which act and how many shows they will play as one of Swift's opening acts:
Crouse is booked for 11 shows, while Eldredge is scheduled to appear on 19 dates. Florida Georgia Line will play seven shows while James has landed 14 dates. British singer-songwriter Ed Sheeran will open the entire, 66-date tour, which hits 47 cities.
More From KICK FM, #1 For New Country