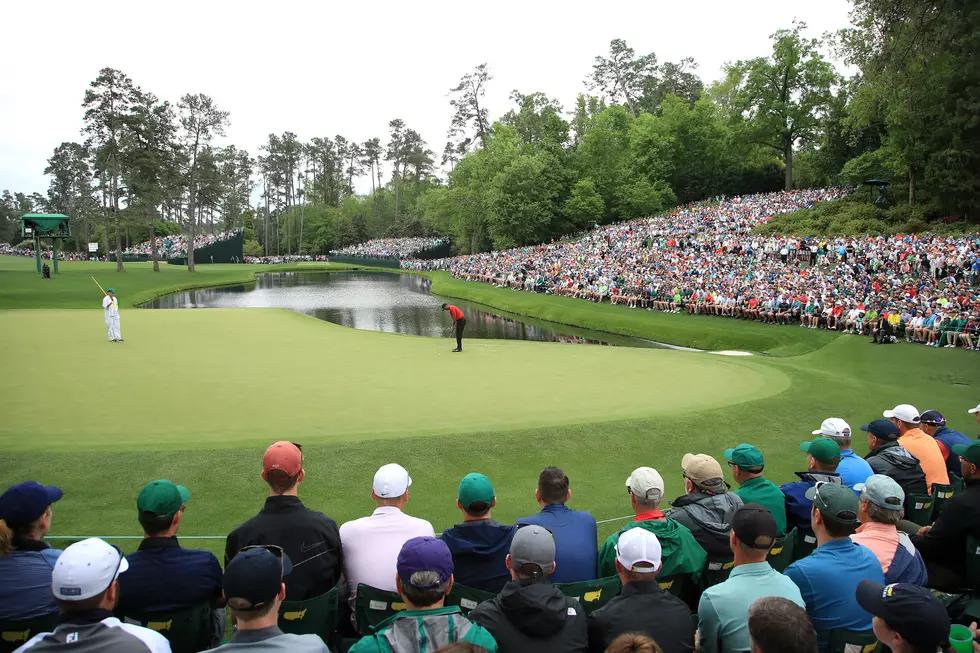 "A Weekend Unlike Any Other"
(Photo by Andrew Redington/Getty Images)
We may never see a weekend like this ever again in our lifetimes.
Enter your number to get our free mobile app
2020 has been BRUTAL... this pandemic has cost the lives of so many, and so many industries have been devastated as well, from the bars and restaurants to concerts and theatre, an of course the sports world. The COVID-19 pandemic has forced the sports world to shift its calendar drastically, college football starting later and less games, NBA and NHL bubbles, and virtual everything. But there is one way to look on the Brightside in the sports world, we will never get a weekend like November 12th-15th probably ever again.
The Masters (which is really the most important golf weekend in the world) takes place in early April at the famed Augusta National, in Augusta Georgia, well due to the pandemic The Masters was delayed until this weekend. Which means we sports fans will get the greatest gold tournament, at the most beautiful golf course in the world, during the fall. All that Augusta green will be red, orange, and yellow, and that isn't all. There is a full slate of amazing NFL and College football games to watch as well. So if you're a sports fanatic like me, you get to cheer on your favorite golfers all weekend long at a course we never get to see on TV in the fall, all while watching your favorite college football and NFL teams play too.
It will be the type of weekend where social distancing, and staying inside will be easy. Ordering take out from my favorite restaurants and drinking a lot of Miller Lite is all I plan to do on my couch this weekend. And if you're a Bears fan like me you can even extend this brilliant weekend to MNF! So happy TV watching sports fans, enjoy it, we may never see the likes of this again, follow me on Twitter @MarkHespen and lets talk sports all weekend, oh and one last thing "GO TIGER!!!"
TACKLE THESE: Check Out the Best Uniforms In Each NFL Team's History