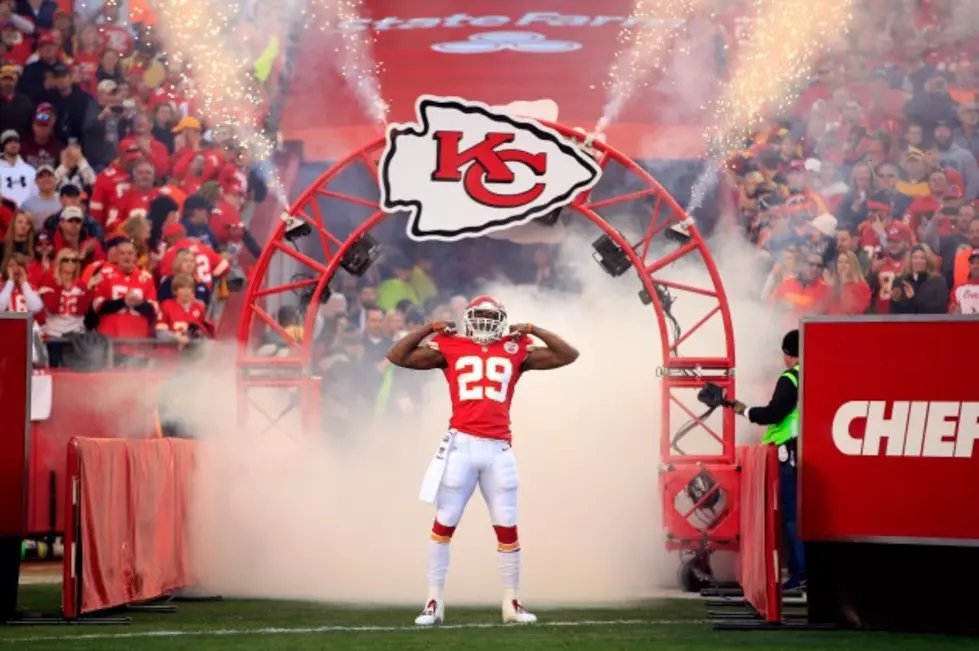 97.9 KICK-FM Bringing Kansas City Chiefs Football to Quincy – Hannibal Radio in 2015-2016
Jamie Squire, Getty Images
The new home of the Kansas City Chiefs on radio for the 2015 - 2016 NFL football season in the Quincy and Hannibal area is now 97.9 KICK-FM!
KICK-FM will broadcast all 16 regular season games and the final pre-season game against the St. Louis Rams on Thursday, September 3. The game is known as the annual "Governor's Cup" game with Missouri bragging rights on the line. The upcoming Chiefs season includes another Thursday night regular season game versus the Denver Broncos in week #2, and a Monday night game versus the Green Bay Packers the following week.  The Chiefs travel overseas to London to play the Detroit Lions on November 1 in a game that will begin at 8:30 a.m. local time. There is one Sunday night game on November 22 against the San Diego Chargers as well. The rest of the schedule will be played out on Sundays beginning at either 12:00 p.m. or 3:05 p.m., depending on the games location. The full season schedule can be found online.
The Chiefs head into the new season with high expectations, welcoming two key members back to the squad who missed either all or most of last season. All-Pro  linebacker Derrick Johnson returns from an injury that sidelined him for most of 2014, while defensive back Eric Berry's return will not only provide production on the field, but also inspiration for the entire team. Berry was forced from football while battling lymphoma. His ability to beat the cancer and return to football is a story that provides hope and shows his incredible heart and determination like few others.
The Chiefs off season also included the free agent acquisition of wide receiver Jeremy Maclin, a name very familiar to fans in the heartland as Maclin played his college football at Mizzou. Maclins addition gives the Chiefs, and specifically quarterback Alex Smith, the down field receiving threat they have lacked in recent years. Combined with All-Pro running back Jamaal Charles and tight end Travis Kelce, the team has the makings of a powerful offensive attack.
The broadcast duo of Emmy winner Mitch Holtus on play by play, and NFL Hall of Famer Len Dawson will bring the season to life for Chiefs fans on KICK-FM all season long.
More From KICK FM, #1 For New Country