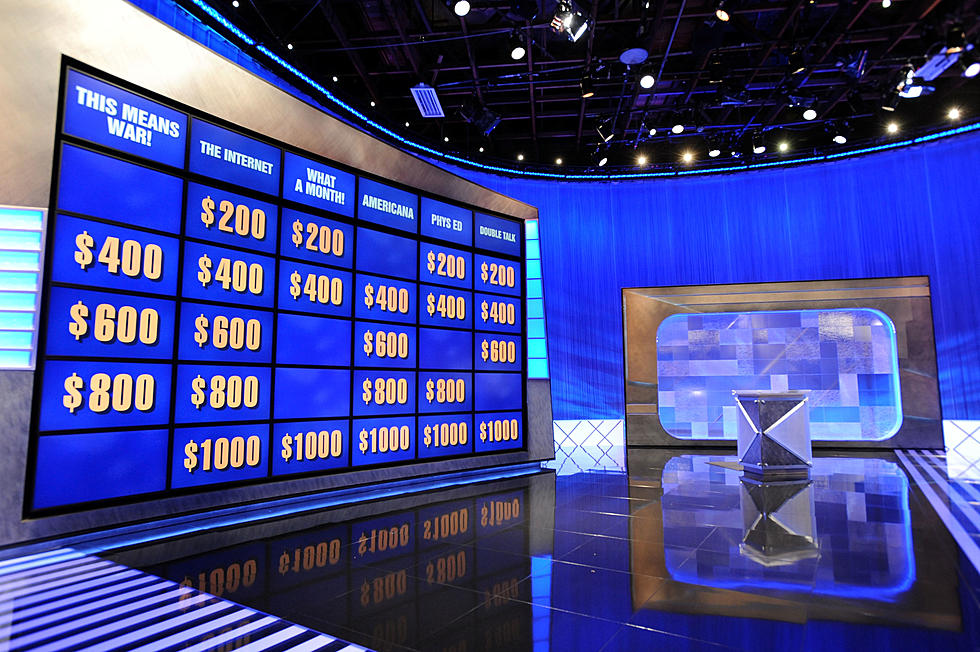 8 Times That "Hannibal Missouri" Was Mentioned on Jeopardy!
Getty Images
Every now and then I will watch myself watch an episode of Jeopardy!, and not get a single answer correct. But every now and then I get lucky. There have been a few times through Jeopardy's history when questions about Hannibal have made the show.
Let me set the stage. You're watching Jeopardy! and you see a category about U.S Tourism. The clue...
You can reach this town's convention & visitors bureau by calling 1-TOMANDHUCK...do you know the answer?
There have been at least eight questions I found about Hannibal that have been on the famous game trivia show. Let's see how you do!
List of Questions
There have been a few local constantans that have made it on the show in the past.
Lucas Bergman from Quincy was a 1998 College Championship Quarterfinalist: $2,500 - he appeared on show #3165 which aired on May 8, 1998.
Omar Mahmood was on season 14 show #3082 which aired on January 13, 1998, he lost all of his earnings on Final Jeopardy!
Jason Washington from Quincy was on season 31 show #6913 which aired on October 08, 2014, and won $200.
Bob Winthrop from Hannibal was a part of the 1988 Senior Tournament Quarterfinalist show #863 which aired on May 5, 1988 and earned $1.000.
You just never know what questions will be asked on the game show which has been on TV for over 50 years.
KEEP READING: 10 classic board games that will take you way back
How long it takes to binge 'The Office,' 'Game of Thrones,' and 50 other famous TV shows
More From KICK FM, #1 For New Country