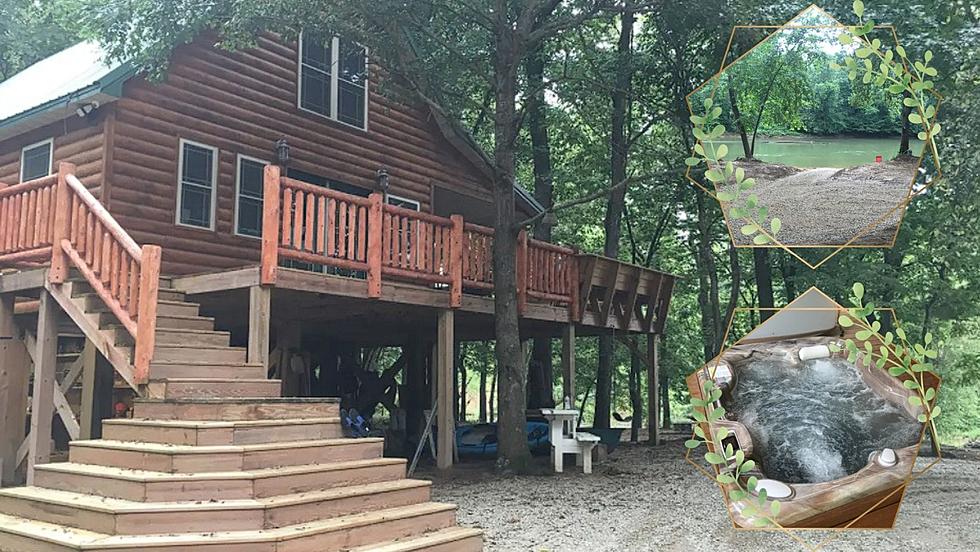 You Can Stay in this Secluded Missouri Cabin Next to Black River
Entire cabin hosted by Kerri, Airbnb
Wanna take a relatively short road trip to a secluded cabin near Poplar Bluff that sits next to the Black River? You can and I have pics of this sweet Airbnb to show you what it's like.
This secluded Missouri cabin hosted by Kerri is her family's place apparently. They're just too busy to spend much time in it, so they're making it available to you. It's near Williamsville, Missouri and sits next to the Black River. It can accommodate 4 and has 2 bedroom plus an enclosed screened recreation building that includes a sweet hot tub.
Secluded Cabin Near Poplar Bluff Overlooking Black River
Here's how Kerri describes this cabin:
This is our family cabin. Our family farms soybeans, rice, and corn. We are too busy working during spring, summer, and some of fall to enjoy our cabin much. We are wanting to share our beautiful place for others to enjoy. It is located approximately 10 minutes from Poplar Bluff, MO.
The cost is $203 per night which really isn't a ton considering you and some friends or another couple could split that. I can imagine many who would enjoy having the sound of the Black River as a constant companion and having a hot tub available for relaxing minus mosquitos who can't get through the screen.
Be sure to check out Kerri's listing for more pics, details, updates and availability.
Tiny House in Missouri Woods Has a Hot Tub & Marry Me Tree
Missouri Prepper Paradise - Survival Bunker Hidden in the Ozarks
More From KICK FM, #1 For New Country