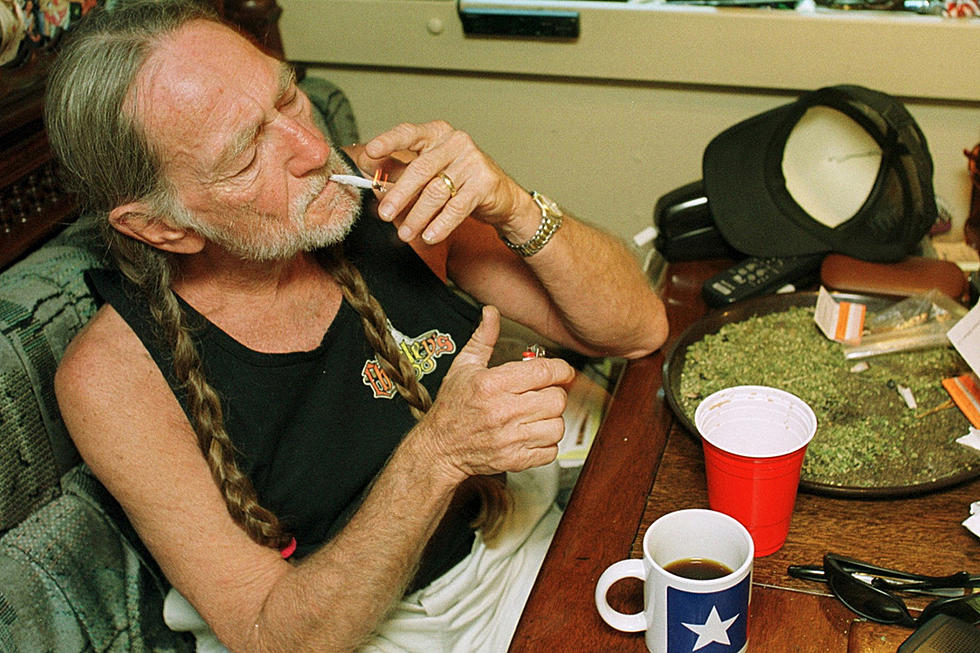 Willie Nelson Shows Off Hilarious Christmas Gift From Snoop Dogg
Liaison, Getty Images
Willie Nelson was gifted the perfect Christmas present from his friend Snoop Dogg. The country singer shared that special gift with fans on social media as he posed for a photo in his kitchen wearing his red Christmas sweater from Snoop.
So what's so perfect about the sweater? It reads "Smoke Weed Everyday" in white lettering above a marijuana plant decorated like a Christmas tree.
"Thank you @SnoopDogg for the Christmas Sweater," Nelson captioned with a picture of him wearing the festive clothing.
Nelson is no stranger to marijuana. The singer has even designed his own brand of cannabis, fittingly titled Willie's Reserve, which launched last year and is available for purchase in Washington and Colorado.
"I always knew that marijuana would be legalized," Nelson says in a press release. "I just never thought it would be in my lifetime."
"I've smoked enough and I want to give back," Nelson continues. "Now that legalization is spreading across the country, there's a great opportunity to build a company that can help a lot of people. I hope it gives social justice to those who are incarcerated for doing what we're now doing legally."
Nelson has taken his time in making his own strain of marijuana, even meeting with horticulturalists and cannabis farmers to assure Willie's Reserve will maintain a high standard.
"I am also committed to have our crops farmed in an environmentally responsible way; to revitalize small farms and to grow it as clean as possible. So far, I've really enjoyed meeting with the best growers."
See Photos of Willie Nelson Through the Years
You Think You Know Willie Nelson?
More From KICK FM, #1 For New Country