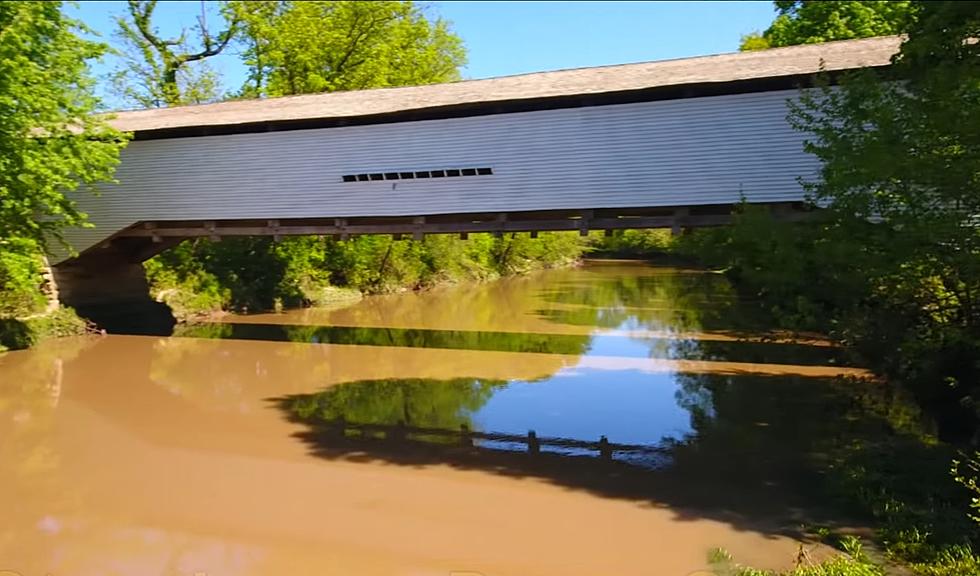 Why the Union Covered Bridge in Paris, Missouri is a Must Visit
Stoneburner Drone Service via YouTube
We have so much history in our part of America, it's easy to take it for granted. One location that you really owe it to yourself to visit when you have some free time is the Union Covered Bridge in Paris, Missouri.
A visitor just shared new video of the Union Covered Bridge in Paris a few days ago. He shows some of the upkeep that's been done to keep the bridge in good shape along with many of the historical landmarks that you'll see once you're there.
It's one of only 4 covered bridges in Missouri as it spans the Elk Fork Salt River a little to the southwest of Paris. A drone YouTube channel also showed the bridge above, below and through the Union Covered Bridge.
Visitors on TripAdvisor rave about the bridge with nearly a 5-star rating average:
DisneyFreakMom - "There are only four covered bridges left in Missouri and this is one of them. Quite a bit off the beaten path but it's a lovely site to experience some local history. There is an informative display where you can learn about bridge construction and local history."
PJ - "My wife likes covered bridges, so we found one in Missouri and it was beautiful. Well worth the short drive off the highway. The road doesn't cross the bridge, but you can park right at the bridge and walk across. The river is beautiful going across it."
Missouri State Parks mentions this bridge was built way back in 1871 and still includes some of the original framework. Crazy to think that history like this is right in our backyard practically yet many have yet to visit. It is more than worth it if you take the time.
LOOK: 100 years of American military history
SEE: 30 Toys That Defined the '70s
More From KICK FM, #1 For New Country