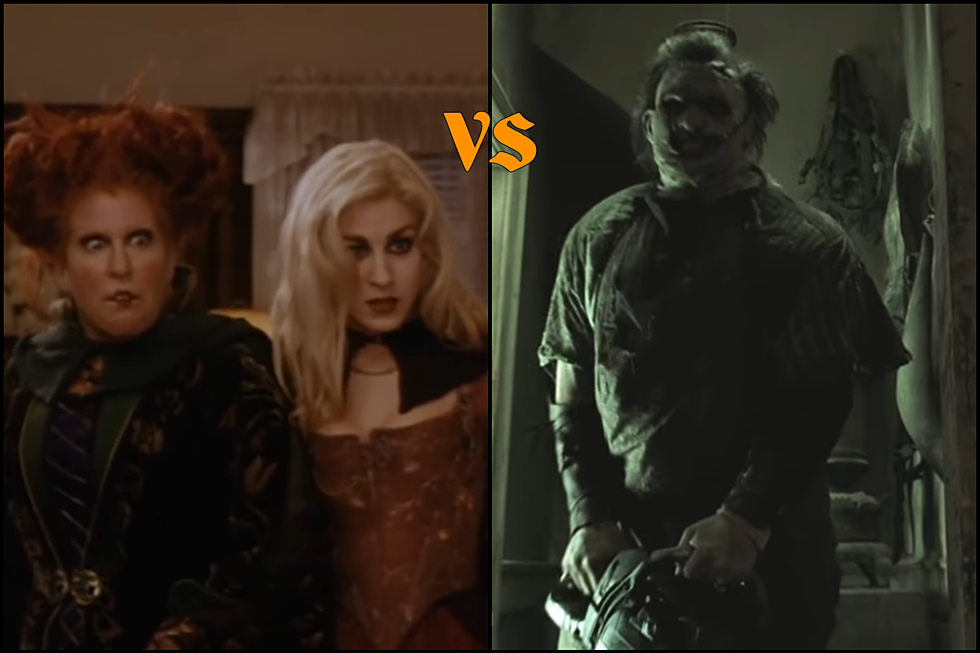 Who Has The Better Halloween Line-Up? Morning Drive-In Debate
Movieclips Classic Trailers via YouTube/Movieclips Via Youtube
Halloweenuary is upon us. As I explained on-air this morning (in the video embedded below), September, October, November and December are no longer the seventh through tenth months, ever since they added July and August.Screwed everything up. So we need to change the names. October is Halloweenuary, November is Thankstember, and December achieves its final form by becoming Christmas. I still don't know what to call September. We'll figure that out later.
But Halloweenuary is here, and that means the switch to spooky programming on our favorite basic cable networks, and two have competing 31 Days/Nights of Halloween: FreeForm (formerly ABC Family) and SyFy (formerly Sci-Fi). But while they target different audiences, there has to be a clearly superior 31 Days of Halloween. Sam and I discuss:
Team FreeForm
Sam says both are fine, but the FreeForm one is geared more towards families and kids, so it's the better line-up. From Halloween classics like Hocus Pocus, Addams Family and Nightmare Before Christmas, to animated films featuring the characters your kids love to dress up as like Frozen and Big Hero 6, there's something for the whole family to enjoy all month long.
Team SyFy
I acknowledge that FreeForm has a completely family friendly approach to their Halloween programming. I even like most of what they're showing. Especially the Addams Family. However... they lean heavily on repetition. I didn't conduct an official count, but out of the 31 nights, like 26 of them feature Hocus Pocus. Not including the final night where it's just shown on a loop. At least SyFy opts for some variety. And they're premiering some SyFy original movies, not to mention the season five premiere of Z Nation, season three premiere of Van Helsing, and season four premiere of Channel Zero. Pound for pound, SyFy wins. It's not even a contest.
More From KICK FM, #1 For New Country