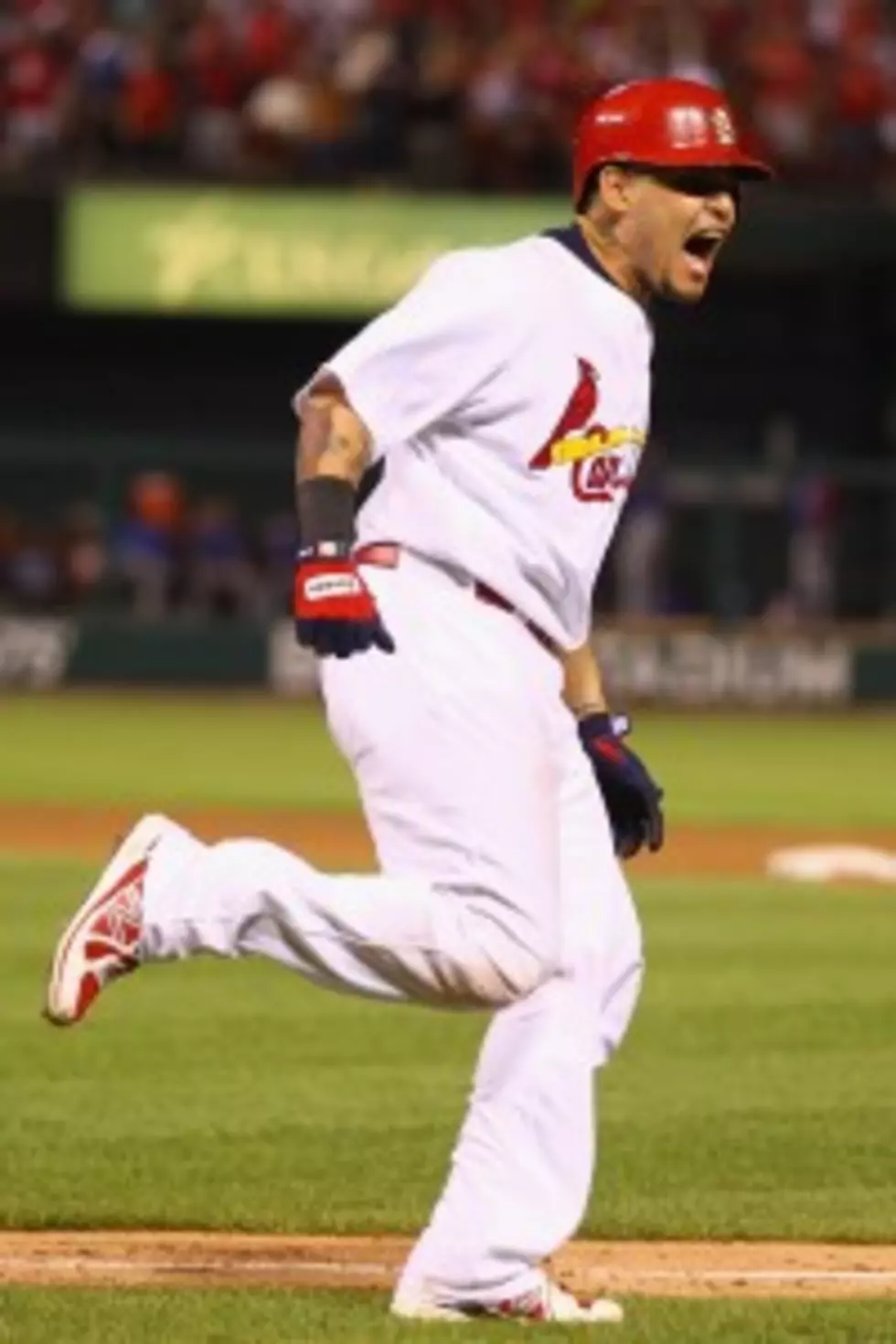 Who Do You Think is The Cardinals MVP as of Today?
Yadier Molina by Dilip Vishwanat/Getty Images
Major League Baseball consists of a schedule of 162 games with 81 of them scheduled to be played at home.  It is a long season and usually there are a couple of milestone times during the season when people stop and take a look at where teams are.  One of those is Memorial Day and the other is the Fourth of July.  I thought I would make a third stopping point at the first day of summer.
As of yesterday the St. Louis Cardinals are in first place with the best record in baseball having won 46 of 72 games.  The Cardinals lead the Cincinnati Reds by 3 games in the standings.
One of the main reasons is the team pitching but the other big reason is the play of Yadier Molina, the team's catcher.  Molina leads the league in hitting with an average of .365.  The other outstanding offensive player so far is Allen Craig who has 53 runs batted in so far this season which is 4th in the National League.  Both could easily be considered for league MVP  at the end of the season especially if the Cardinals win the National League.
With the season rapidly approaching the halfway point, if you had to choose an MVP on this Cardinal team who would it be?
More From KICK FM, #1 For New Country