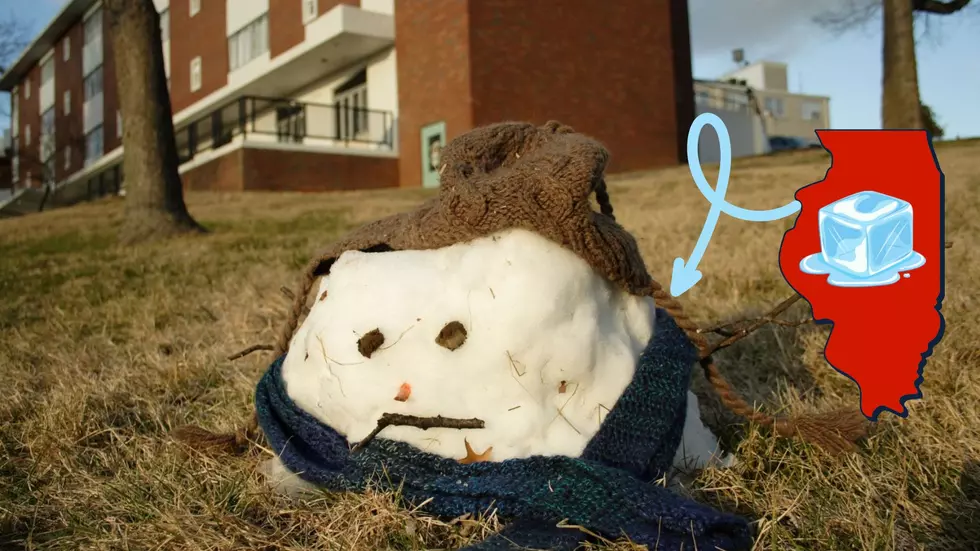 Warm Weather Has Totally Hosed this Illinois Snowman Competition
Canva
The recent warm weather was epic...unless you're a snowman. Thanks to the heat wave (so to speak) in the Midwest over the past few days, an Illinois snow sculpting competition is being delayed, but not by much.
I saw WIFR share the sad news that the Illinois Snow Sculpting Competition is having weather problems. This is normally a January event in Rockford, Illinois. Now, it's a February event thanks to the lack of useable snow. The official Illinois Snow Sculpting website says that it will take place (weather permitting, of course) February 8 through February 13. You can check out some of the sculpting options which are exotic to say the least.
The Rockford Park District shared some of the entries from last year's competition and you can see there are some northern Illinois people with some mad snow sculpting skills.
It might be a good idea to check in at the official Illinois Snow Sculpting Competition website as there is still somewhat warm weather on the immediate horizon. Unless it gets cold and snows rather quickly, this could be bad news for Frosty and his snowmen pals in Rockford.
See the Wild Illinois Home with a Tennis Court and a Grass Roof
More From KICK FM, #1 For New Country