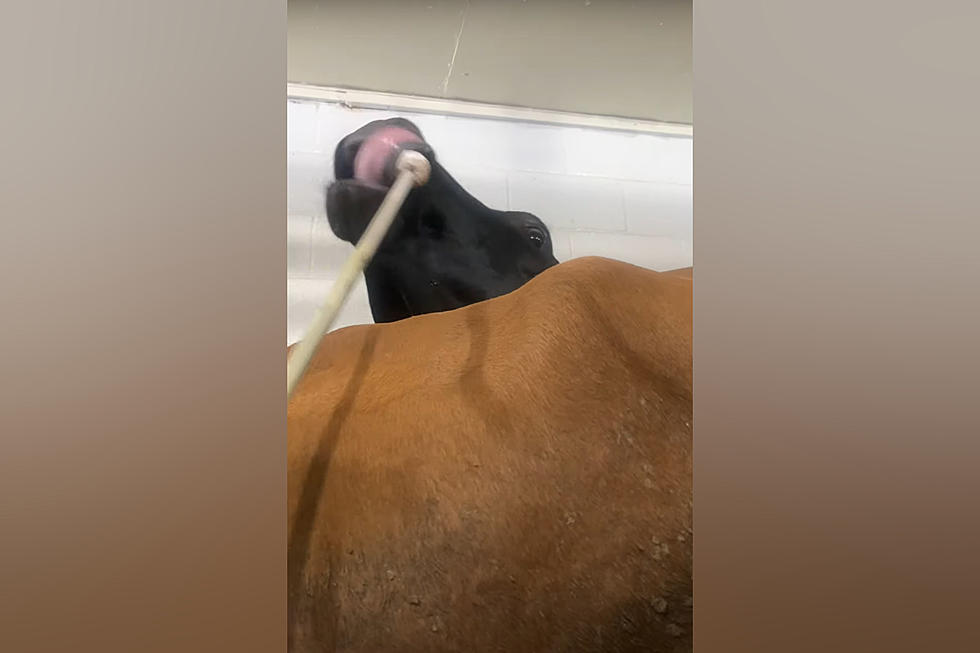 This Burlington, Iowa Cow Named Verna Loves Scarfing Donuts
ViralHog via YouTube
And now for something completely different. I present to you a cow in Burlington, Iowa that absolutely loves donuts because why not?
This video was shared by one of the people that works with the cow at a dairy farm in Burlington, Iowa. Here's what they said about this special bovine:
I work at a dairy farm and I took a video of my favorite cow eating doughnuts. She loves doughnuts and marshmallows. Her name is Verna.
Donuts AND marshmallows? Do tell. See and believe.
Cattle Today had an inspiring conversation about whether it's a good idea to feed donuts to cows (yes, really) and the conjecture is it's fine as long as it's just part of a good overall diet.
Cheese Slave (yes, a website really is called this) shared a story about a farmer that regularly feeds his cows donuts and cookies. I need to work at this farm someday.
There you go. If you wanted to witness a cow eating donuts today, you are welcome.
10 Pets You Can't Own In Illinois
Last Standing Aladdin's Castle Is In Quincy
More From KICK FM, #1 For New Country