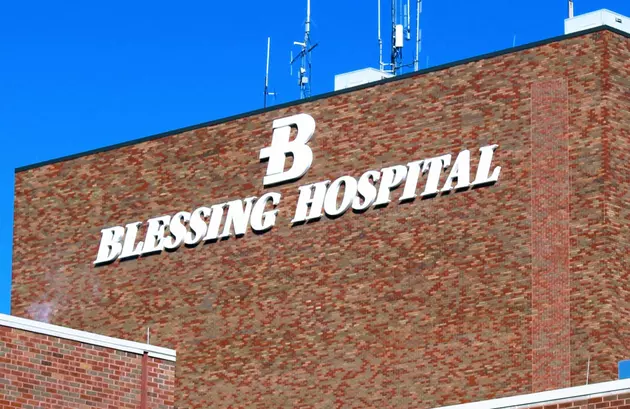 QPD Investigating Bomb Threat at Blessing Hospital (UPDATED)
TSM Photo
,
QPD have confirmed that the bomb threat is false.
Quincy Police were called to Blessing Hospital Monday morning in response to a potential bomb threat. Quincy Police are checking on the situation.
A Blessing Health System Facebook post states that the hospital is currently on lockdown across all facilities including 11th St., Blessing Health Center, Blessing Business Center, Blessing Education Center, Wellness Center, Hospice, Sleep Center, Surgery Center & 1107 College.
No one is being allowed to enter at this time, but people are allowed to exit.
We'll update this story as more information becomes available.
More From KICK FM, #1 For New Country