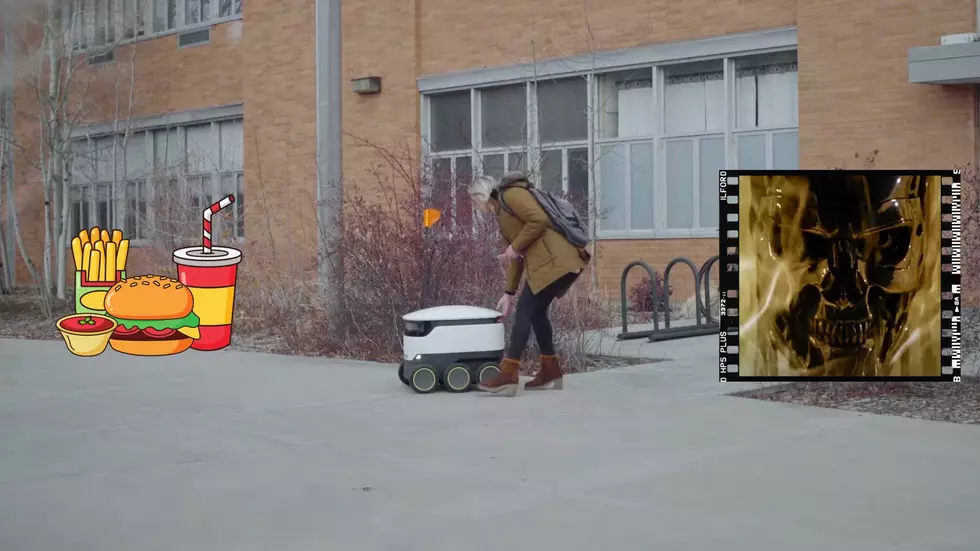 Missouri University Students Getting Food Delivered by Robots
Starship Technologies/ Rotten Tomatoes Classic Trailers via YouTube/Canva
Technology is now making it easier for Missouri university students to get food. Thanks to a new company delivery innovation, meals are being delivered to them by robots. I'm not positive, but I'm pretty sure this is how one of the Terminator movies started.
KY3 out of Springfield shared the happy news of food delivery for Missouri State students. It's due to a company called Starship Technologies. They have built a fleet of robots that are now serving college campuses in many parts of America and that now includes Missouri.
The list of participating eateries is small for now with only a bagel place, Subway and Panda Express having their food available through this service for now although they mention that a deli will be added soon.
The Starship Technologies website explains these little delivery robots don't move fast and are apparently safe around humans as they're not heavy and don't move fast. Plus, they can detect the environment around them. Users download their app and can order directly through it. Then, they can monitor the robot's progress on getting their food order to them.
The benefits are obvious as the robots aren't people and aren't paid so it keeps the costs down. Is there a down side? I'm gonna go back to my concern that this is how one of the Terminator movies started. I'll put it this way. If my name were John Connor, I think I'd just go pick up my food myself.
This Missouri Mansion Has a Water Park, Arcade & Bowling Alley
See Inside the Rad Missouri Silver Bullet Tour Bus with a Hot Tub
More From KICK FM, #1 For New Country