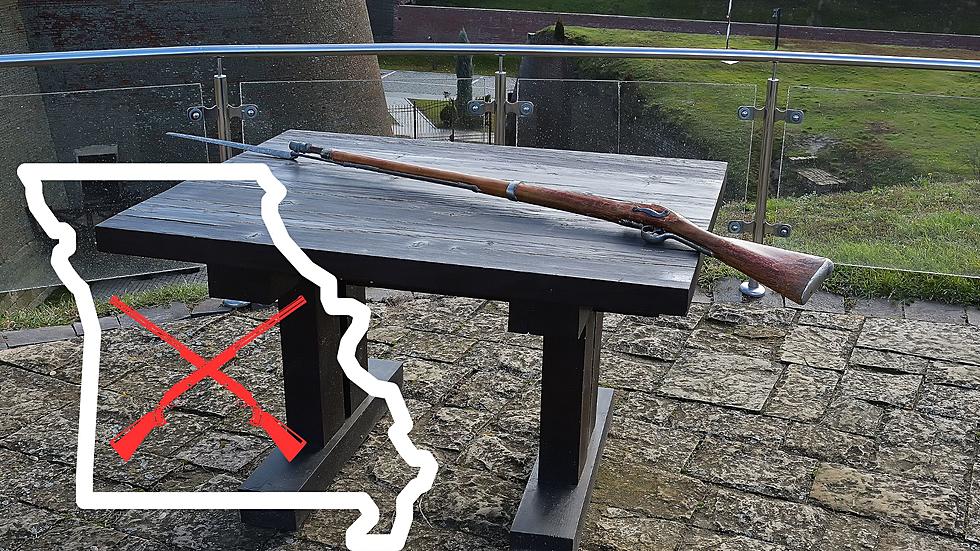 Missouri officially has a State Rifle
Canva.com
Forget the state bird, Missouri has now passed a new bill that officially gives the Show-Me State an official state rifle, so what is it? And why is it important to Missouri?
According to Fox 2 Now, Missouri officially has a state rifle! The Hawken Rifle is now a state icon same as the Eastern Bluebird, which is Missouri's state bird, or the Hawthorn Blossom, which is Missouri's state flower. Why is the Hawken Rifle the state rifle? Fox 2 Now says...
"Missouri officially designated the Hawken Rifle as its state rifle in 2023 through SB139...This rifle has its origins in St. Louis, thanks to Jacob Hawken, who initially began his journey in Virginia in 1808 before eventually settling in St. Louis in 1825...The Hawken brothers were known for crafting "plains rifles," large-bore firearms with half-stocks, often chambered in .50 caliber or larger."
The article goes on to mention how the Hawken Shop made guns to kill grizzlies, bison, and other larger creatures, as well as guns for all sorts of other hunting occasions. To read more about this new state rifle click here! 
So there you have it! I will say that it is unique to have a state rifle, you certainly don't learn about state rifles in school growing up. But I love that this rifle has a rich history tied to Missouri and the importance Missouri played in making America into the country it is today. St. Louis, the Hawken Shop, and the state of Missouri were extremely key in the westward expansion of the US and that history gets to live on now in another way.
States with the most registered hunters
Stacker
analyzed data from the U.S. Fish and Wildlife Service to determine which states have the most registered hunters. Read on to see how your state ranks on Stacker's list.
More From KICK FM, #1 For New Country