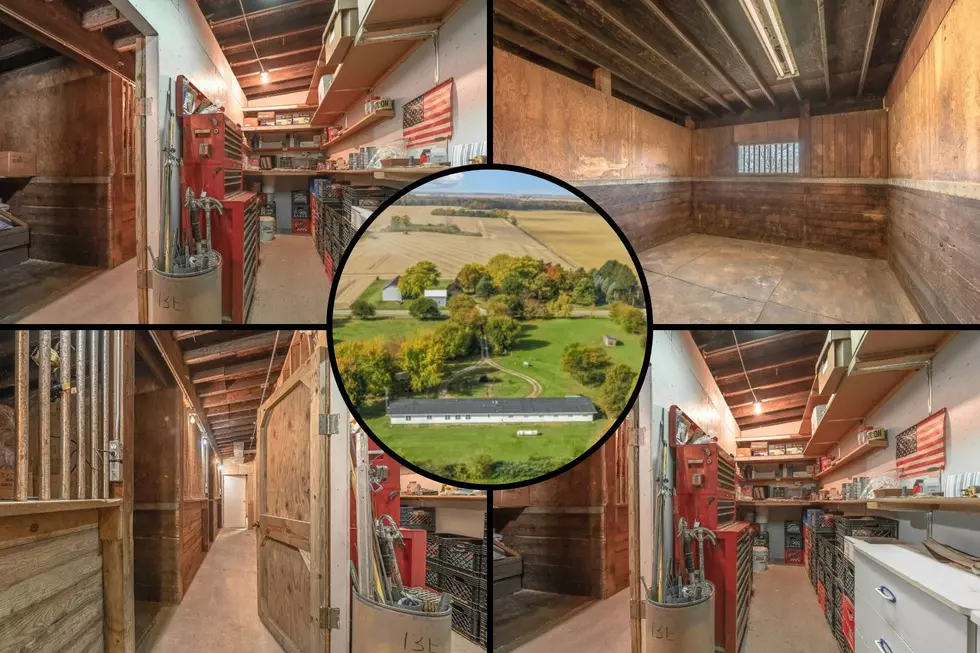 Look Inside Unique Illinois Home Let's You Live with Your Horses
realtor.com/Cindy Heckelsberg Coldwell Banker Real Estate Group - Oswego/Canva
There is one house in Illinois that allows you to sleep with horses and it's for sale.
Get ready to fall in love with a house that has five living rooms, four dining rooms, three bedrooms, two bathrooms, and one kitchen all while being able to sleep with your horses. How? Well, the whole has is a very long home all attached to a barn. Real estate experts call this style of home "barndominium" which gives you easy access to taking care of your horses and not having to go outside on cold days to feed them. TH home is located in Sheridan, Illinois, and is listed for $269,000.
Illinois Home Lets You Sleep with the Horses
This is definitely a unique home that was once a larger thoroughbred training facility.
 The property was once part of a larger thoroughbred training facility with box stalls and an owners apartment! The current owners have created a warm and welcoming home with about 1,500 sq feet of living space at one end of the structure AND have retained a portion of the stable that includes some of the original 12' x 12' box stalls at the other end of the structure!
One of my favorite things about looking out at real estate is what sets this home apart from any of the others on the market, and having your barn attached to your home really sets this apart from the rest.
Illinois Has For Sale Has Dream Garage for Car Addict
10 Things About Living In Illinois That Are Cringe
If you're going to live in Illinois you'll need to learn to embrace the cringe that comes with it.
More From KICK FM, #1 For New Country