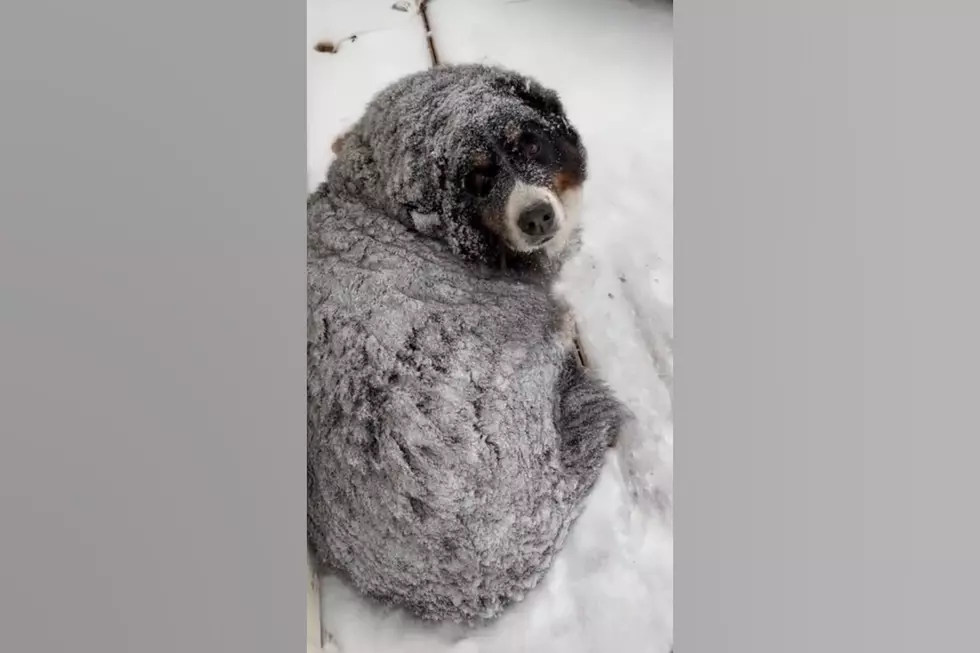 This Illinois Dog Really Doesn't Want to Come Inside, But Thanks
ViralHog via Rumble
You might remember the snow storm that rolled through Illinois in the middle of December. During that event, an Illinois dog owner tried to convince their dog to come inside. There's a very good reason why the dog appeared to say "thanks, but no" at this Chicago home.
This fun video was captured on December 19, 2022 in Chicago. The owner's explanation is key. Pay special attention to the breed of dog:
That's my dog, Macy, in Chicago suburbs. She's a Bernese Mountain Dog.
Watch Macy's tepid reaction to the "come inside" invitation.
The American Kennel Club describes the Burmese Mountain dog as "good-natured, calm and strong". They really should add "stubborn" and "loves cold weather to that". Seriously.
The AKC does mention that the breed is "a hardy dog who thrives in cold weather". You don't say? I have no doubt that Macy was the happiest being in Chicago when that snow storm rolled through. I imagine she probably thought to herself "Bring it!". OK, I'll try to stop reading this dog's mind now, but you get the idea.
See Pics of a Wild Missouri Airbnb That's Also a Petting Zoo
More From KICK FM, #1 For New Country