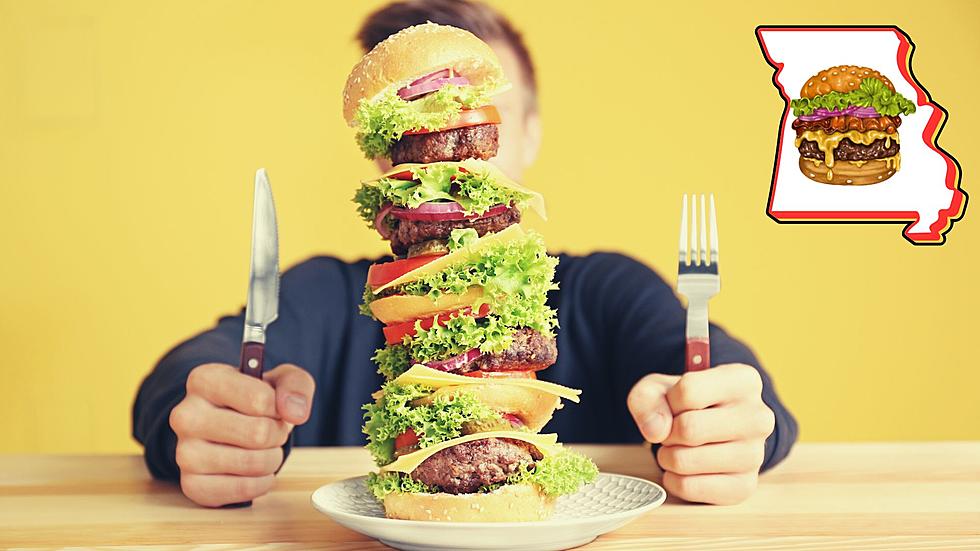 Missouri Food Challenge Has 5 Pounds of Meat, Never Been Beaten
Canva
If you're a vegetarian, you might want to look the other way. It's a Missouri food challenge that is unrivaled. It includes 5 pounds of meat, bacon and fries and has never been beaten. It's not for the faint of heart - literally - and no one has even successfully completed it.
Out of curiosity, I did some research into some of Missouri's greatest food challenges. Almost every single roundup included what is called The Hail Mary Challenge at the Stadium Grill in Columbia, Missouri. I found one article on Only In Your State that gave the details of what this food challenge involved. I'll summarize the burger and its contents:
5 pounds of meat
3 different kinds of cheese
Pulled pork
Onion Rings
Fried eggs
1 pound of fries
I've looked everywhere and I can't find any proof that it's ever been equaled. Never. Not once. The meal costs $50 and is free if someone someday can consume all that. Daunting doesn't even begin to describe it. It's considered one of the top 10 food challenges in America.
I saw about a decade ago that one professional food challenger failed at his attempt as reported by the Columbia-Missourian. No evidence that anyone has ever consumed this monster meal.
I checked the official Stadium Grill website and I can't confirm that they still make the Hail Mary Challenge available, but I could just be missing it. Considering that there is possibly inherent danger in eating this much food in one sitting, I'd have to imagine the waiver and insurance issues would be many. Yikes.
Inside Yadier Molina's St. Louis Mansion
More From KICK FM, #1 For New Country