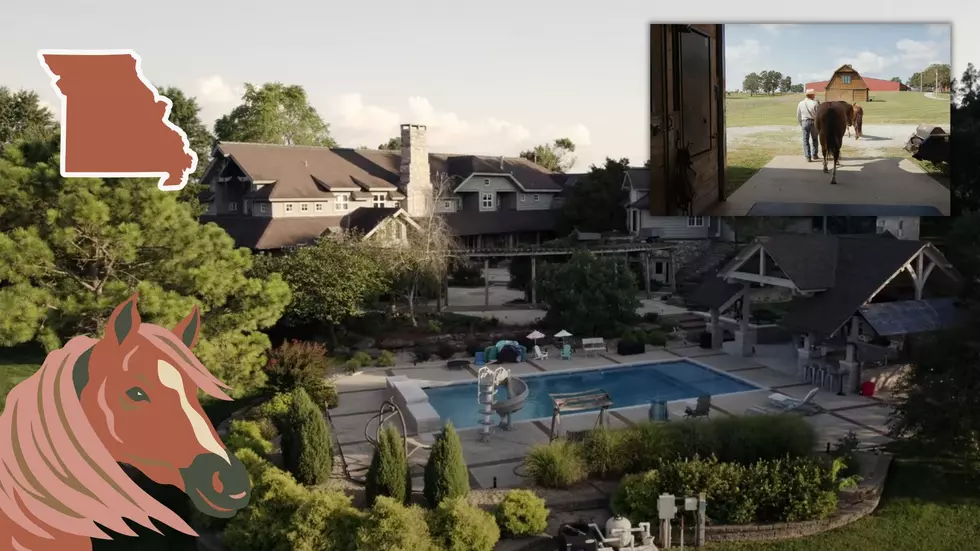 Luxury $15 Million Dollar Missouri Ranch is a Horse Lover's Dream
Allen Treadwell with Hayden Outdoors Real Estate, Realtor.com/Canva
I think I can prove with science this is the greatest ranch in Missouri if you love horses. Yes, it's $15 million dollars, but it checks every box if you have equestrian passions in your DNA.
If you've never seen the Double Down Ranch near Cassville, Missouri, you're missing out. It's quite literally 77 acres of horse loving heaven. The real estate listing describes the "main residence, riding arena, barns, caretaker home, and equestrian facilities" and there aren't enough adjectives to sufficiently describe how nice it really is. Maybe some pictures will do the trick.
See Inside a Massive $15 Million Dollar Missouri Horse Ranch
Hayden Outdoors shared a nice video walkthrough of what living at this Missouri ranch would be like. I wish I had enough crooked numbers in my bank account to afford it.
If you have $15 million dollars lying around, this Cassville, Missouri ranch could be yours. Your horses would be living the good life for sure.
Yes, You Can Stay in a Real 1930's Missouri Bunkhouse, Cowboy
More From KICK FM, #1 For New Country