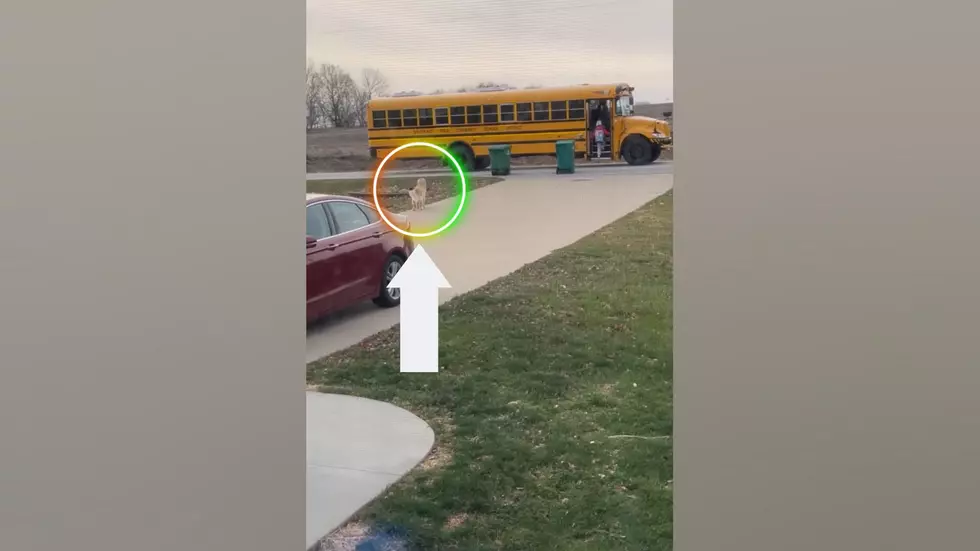 Iowa Dog Named Sam Has Faithfully Walked Girl to Bus for Years
ViralHog via YouTube/Canva
If someone asks you to prove that dog's really are man's best friend, show them this. A dog named Sam in Altoona, Iowa has faithfully walked this girl to her bus for years.
Sam is a Golden Retriever, known for their pleasant disposition and loyalty. The American Kennel Club describes the breed as "intelligent, friendly and devoted". No doubt. This good boy exemplifies that constantly. Here's part of the backstory shared by Sam's owner from Altoona, Iowa:
My 3.5-year-old Golden Retriever, Sam, walks my 8-year-old daughter to the bus every day before school. He has done this every day since we first brought him home. He started coming to the bus with myself and my daughter, but when it became 'uncool' for Mom to go to the bus, Sam kept going. He's been taking her to the bus solo (sometimes with Dad) every day for the past 2 years. He has never missed a day. The bus driver and all of the kids know Sam and say hi to him.
They captured Sam watching the girl get on the bus then meeting her when she gets home just about every day of the school year.
There aren't many people who can say they've never missed a task every day for two years. But, Sam is a good boy who does not miss an opportunity to show his loyalty to his best friends. Hard not to love everything about Golden Retrievers.
Check Out an Enchanting Missouri Treehouse with Dogs
More From KICK FM, #1 For New Country