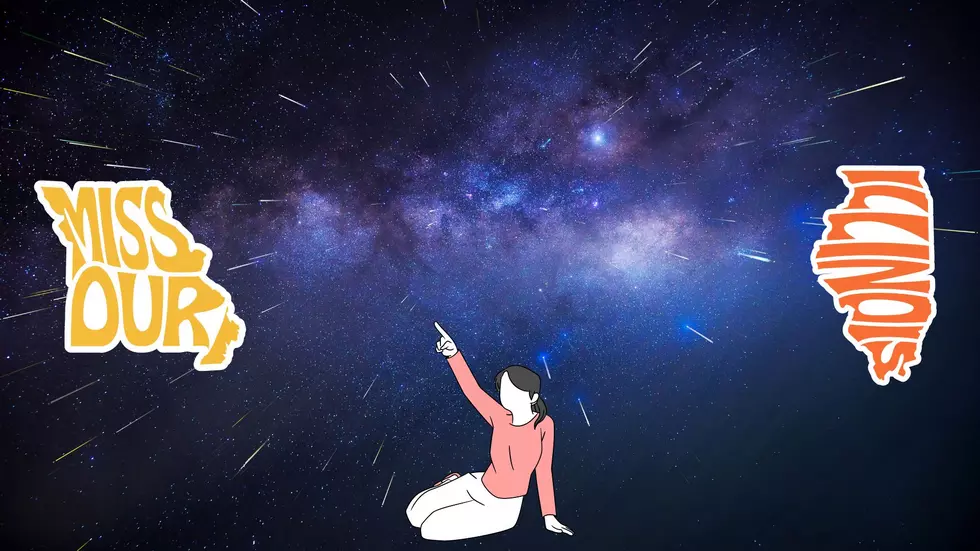 Best Meteor Shower Happens Over Missouri & Illinois in December
Canva
NASA describes it as the best and most reliable meteor shower of the year and it will be easily visible in the sky over Missouri and Illinois in December.
If you're an avid sky-watcher, December is about as good as it gets for meteor showers thanks to the Geminids. NASA's official website mentions that while they technically started in mid-November, the peak is December 13 and 14.
The Geminids get their name due to the Constellation Gemini. They are one of the only meteor showers that are derived from an asteroid. In this case, the space rock is 3200 Phaethon. One interesting aspect of this asteroid is it comes closer to the Sun than any other named space rock as documented by Wikipedia.
How many meteors will be visible during the peak?
The NASA website says you can expect up to 120 meteors per hour when the Geminids reach their peak on December 13 and 14.
What's the best time to view the Geminids?
The nighttime and pre-dawn hours are mentioned as ideal times to head outside to see the meteor shower. By around 9p and 10p in mid-December, you should be able to regularly see fireballs.
You can find out more about this annual spectacular sky sight on the official NASA website.
Patrick Mahomes Kansas City Home
More From KICK FM, #1 For New Country