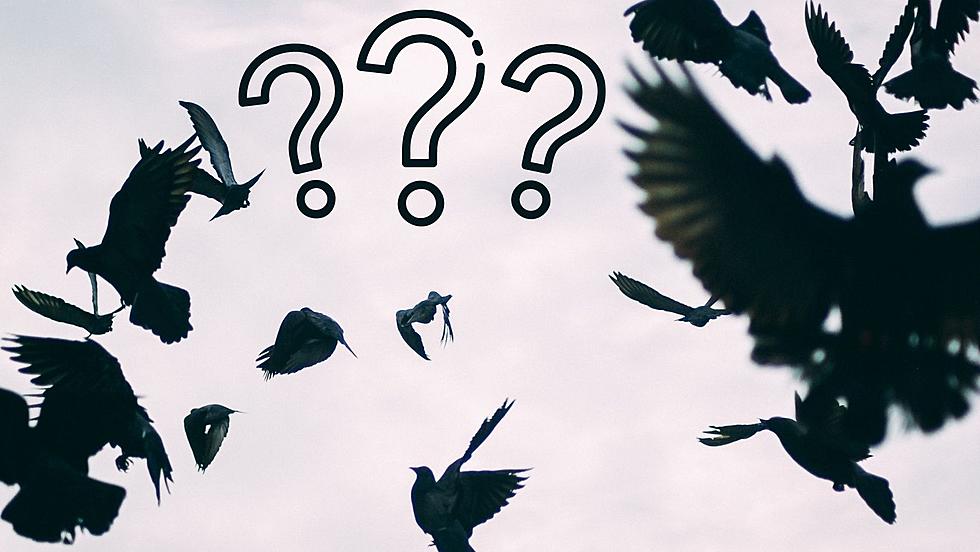 Hitchcock Mystery – What's Killing All the Crows in Missouri?
JJ Shev, Unsplash/Canva
A large number of crows are dying in St. Louis and no one seems to know why. They fall to the ground and don't seem to be injured leading authorities to wonder what's killing all the crows in Missouri?
KSDK in St. Louis first reported on the crow mystery that's being investigated by the Missouri Department of Conservation. I've seen it reported on by sites as far away as the Miami Herald, too.
It might be time to put on the tin foil hat as this isn't the only recent mass bird death being reported. A viral video a few days ago showed a massive amount of blackbirds fall to the ground in Mexico.
But, wait, there's more. Thousands of seabirds recently washed ashore in California as reported by the LA Times.
As for the St. Louis crow deaths, they've ruled out a shooting and disease doesn't seem likely to happen simultaneously. I can't be the only one to think of the Alfred Hitchcock movie when I see stories like this.
Midwest Survival Condos in Old Nuclear Missile Silos
St. Louis Home Has a Shark and Egyptian Coffin on the Walls
More From KICK FM, #1 For New Country