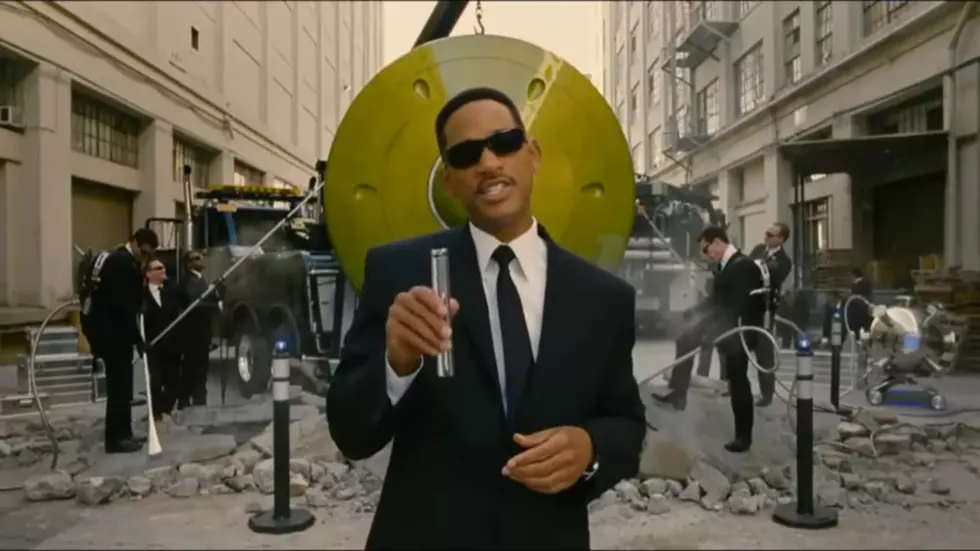 Hannibal Was Buzzing This Morning, And Here's Why
Fresh via YouTube
Aliens. It's 100% aliens.
Let's back up a moment and let me provide you with some exposition. This morning towards the end of my show, I checked Facebook just to see what was going on. I saw a post in a Hannibal group about a strange buzzing noise they were hearing. I didn't think much of it because I couldn't answer the question, and it really could have been any number of things. Sometimes the world just buzzes. The world's an imperfect place. But then I got off air and noticed a few more posts about strange noises in Hannibal. There was the original buzzing, but now someone said it was a humming noise, then another said there was a siren going off.
Other people were commenting that they were hearing, some from upwards of 20 miles away. Eventually one user commented that they had contacted the Hannibal Police Department about it, and they were told it was a faulty tornado siren that was being worked on. The comment also stated that the Hannibal Parks Department didn't know about a faulty tornado siren, as that's who was contacted first.
Which is why it's aliens. Obviously. There's always some sort of noise, like a buzz or a hum just before the aliens invade and/or abduct people. And the whole "tornado siren malfunction" story? Really? Come on! We all saw Men in Black. That is straight up a neuralyzer "Swamp gas" story if I've ever heard one!
Don't get me wrong. I've lived in states where tornadoes happen for about 13 total years of my life. I know the sirens exist, and sometimes they break down. But it all seems a little convenient... Like "faulty tornado siren" is what they WANT us to think.
But that just raises the question of why were the aliens starting their invasion in Hannibal? I don't know. Maybe they're mad they're a week late for Twain on Main. They were really looking forward to that fine display of arts & crafts.
All I know is, we should probably get on the phone to Jeff Goldblum.
More From KICK FM, #1 For New Country