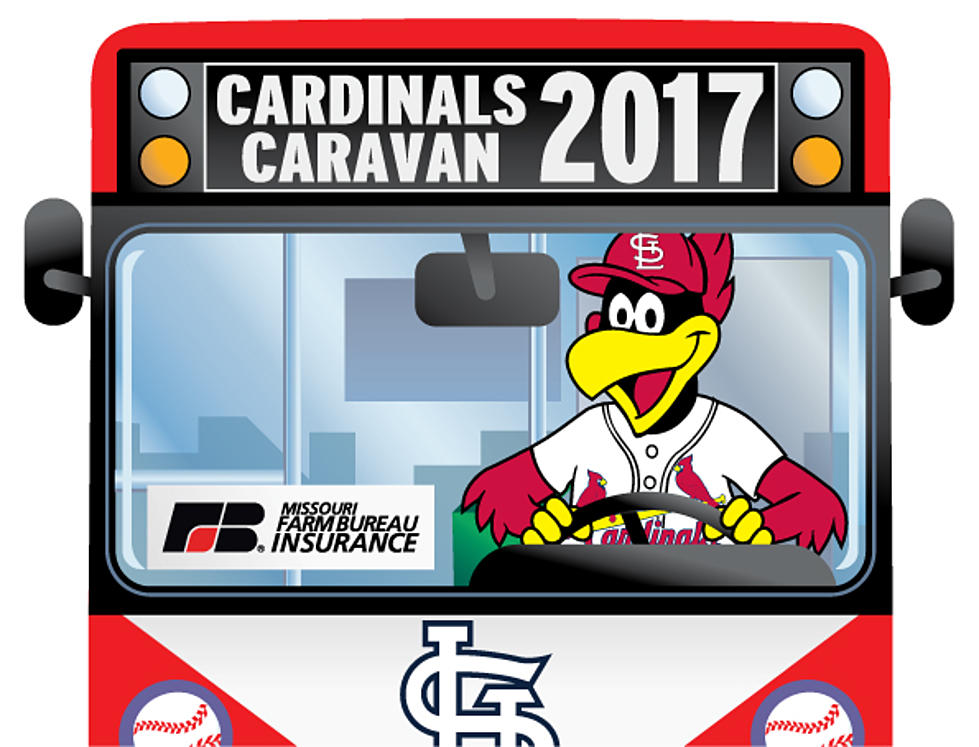 Hannibal & Quincy Cardinals Caravans — CANCELLED
St. Louis Cardinals
The Friday and Saturday Cardinals Caravans, slated to arrive in Hannibal on Friday at the Admiral Koontz Armory and Saturday at Blue Devil Gymnasium have been cancelled due to the threat of a dangerous ice storm in the area.
Here's the official press release from the Cardinals:
Due to severe winter weather forecasts and travel safety concerns for players, staff and fans, the St. Louis Cardinals have announced that the Cardinals Caravan stops scheduled for Friday and Saturday have been cancelled. 
The team still currently plans to make the Cardinals Caravan stops scheduled for Sunday and Monday, but are closely monitoring forecasts and staying in communication with state and local authorities.
Below is a detailed list of the Cardinal Caravan stops that have been cancelled:
Caravan One

Friday, January 13

Hannibal, MO

Hannibal Admiral Koontz Armory

CANCELLED

Friday, January 13

Jefferson City, MO

Missouri Farm Bureau Center

CANCELLED

Saturday, January 14

Columbia, MO

Stoney Creek Hotel & Conf. Ctr.

CANCELLED

Saturday, January 14

Fulton, MO

Westminster College Mueller Hall

CANCELLED

Caravan Two

Friday, January 13

Springfield, MO

Hammons Field

CANCELLED

Friday, January 13

Springfield, MO

JQH Arena

CANCELLED

Saturday, January 14

Joplin, MO

Taylor Performing Arts Ctr. (MSSU)

CANCELLED

Saturday, January 14

Rolla, MO

Rolla High School Gymnasium

CANCELLED

Caravan Three

Friday, January 13

Memphis, TN

AutoZone Park

CANCELLED

Saturday, January 14

Jonesboro, AR

The Mall at Turtle Creek

CANCELLED

Saturday, January 14

Dyersburg, TN

Dyer County High School

CANCELLED

Caravan Four

Friday, January 13

Champaign, IL

I Hotel & Conference Center

CANCELLED

Friday, January 13

Peoria, IL

Embassy Suites Hotel

CANCELLED

Saturday, January 14

Quincy, IL

Baldwin School Gym
More From KICK FM, #1 For New Country