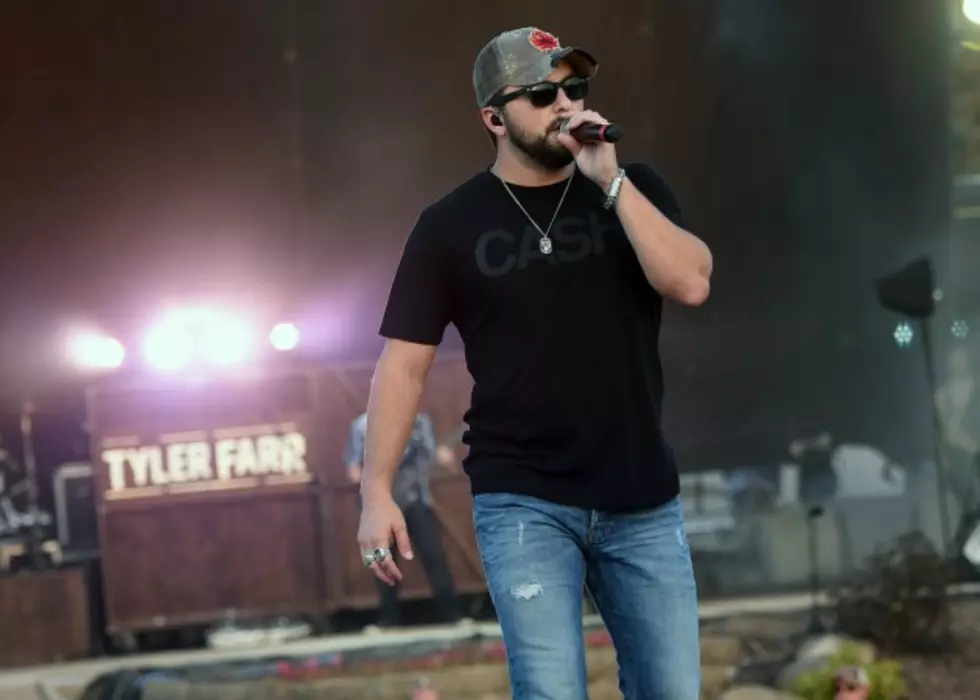 Country Singers From Missouri
Rick Diamond, Getty Images
The list of country singers and musicians who were either born in or at some point lived in the state of Missouri is pretty impressive. Some of the most famous and successful ones include:
-Helen Cornelius. Helen was born in Monroe City and spent some time living in Hannibal, as well. She enjoyed a successful career as part of a duo with Jim Ed Brown starting in 1976 and until 1981. The two of them hit #1 on the country charts in '76 with "I Don't Wanna Have To Marry You." As a side note, a Jim Ed Brown and Helen Cornelius show was the first concert I ever went to and even though I was very, very young. I still remember it well.
-Sara Evans was born in Boonville and raised on a farm near New Franklin. She's won multiple awards and has topped the country charts 5 times, her latest #1 song being 2010's 'A Little Bit Stronger.'
-Tyler Farr enjoyed his first success with the single 'Redneck Crazy.' He also charted hit songs like 'Whiskey in My Water' and 'A Guy Walks Into a Bar.' Tyler was born in Garden City.
-Country legend Ferlin Husky is best known for his timeless classics 'Wings Of A Dove,' 'A Dear John Letter' and 'Gone.' Ferlin, who passed away in 2011 was born in Cantwell and has a street named for him in Leadwood, Missouri. He was inducted into the Country Music Hall of Fame in 2010.
-The Kendalls are another Hall of Fame country act from Missouri. Father Royce and daughter Jeannie were both born in St. Louis. The duo made 16 albums together and scored over 40 hit country songs including their signature hit 'Heaven's Just A Sin Away' that topped the charts in 1977.
-Tate Stevens is another newcomer working his way up the charts with his new single 'Power Of A Love Song.' Tate comes from Belton, Missouri.
-Trent Tomlinson is one of three musical stars that call the hotbed of talent, Kennett, Missouri home. Trent enjoyed success in 2005 and 2006 with the hits 'One Wing In The Fire' and 'Just Might Have Her Radio On.'
-Another country legend, Leroy Van Dyke comes from the town of Mora. Leroy is responsible for the country standards 'The Auctioneer' from 1956 and 'Walk On By' that topped the charts in 1961. Leroy recorded over 500 songs in his 50 plus year career. His 'The Auctioneer' sold over over 2.5 million copies.
-Rhonda Vincent is a Bluegrass and Gospel artist born in Kirksville and raised in Greentop, Missouri. She's won many awards for her work in both genres and even charted 3 singles on the mainstream country charts.
-The man with the shiniest suits in the business, Porter Wagoner, was born in West Plains. Porter charted a staggering 81 singles in his career but is just as well know for his television show 'The Porter Wagoner Show' that aired from 1960 to 1981. Porter also hosted 'The Opry Backstage' at the Grand Ole Opry on The Nashville Network in the 1990's and is a member of the Country Music Hall of Fame.
-David Nail is the second artist on our list from Kennett, where he was born and raised. He hit #1 in 2011 with 'Let It Rain' and took the 2013 single 'Whatever She's Got' to the top of the charts.
-Sheryl Crow makes three on the list from Kennet, Missouri. Sheryl has 35 pop and rock hits under her belt and has now crossed over into the country genre.
More From KICK FM, #1 For New Country