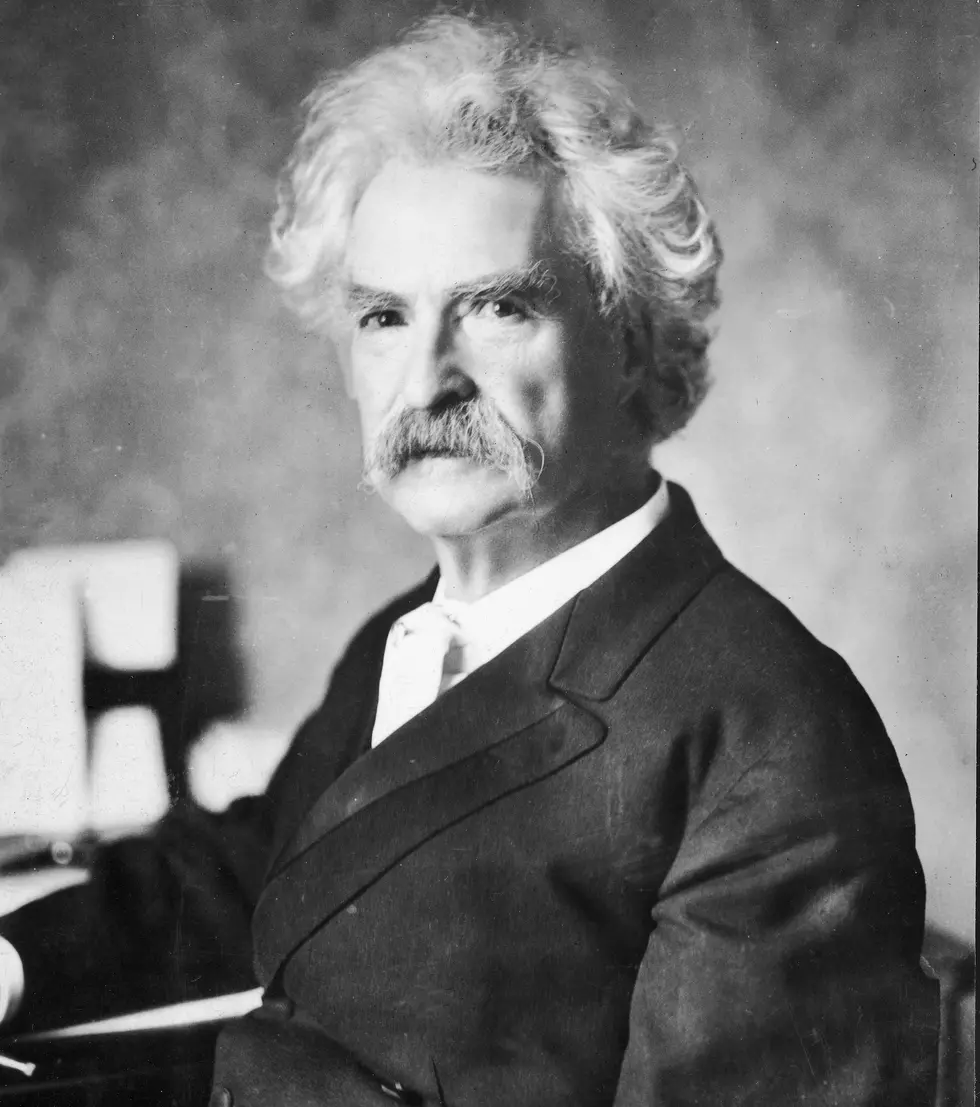 Celebrate Twain's Birthday at His Boyhood Home
Getty Images
Hannibal's most famous and favorite son has a birthday coming up. And though Mark Twain left this earth long ago, Hannibal continues to celebrate the author who put our town on the map by marking the 185th anniversary of his birth.
Enter your number to get our free mobile app
On Saturday, Nov. 28, the Mark Twain Boyhood Home and Museum is hosting a 185th birthday party for its namesake. Children love all things about birthdays and that's the party atmosphere. It includes  crafts such as decorating party hats, wooden snowman ornaments, beaded necklaces and old-fashioned games with a twist like Pin the Stache on Twain and Musical Mustaches.
Twain's Old-fashioned Birthday Party is sponsored by the Mark Twain Museum and the Tom and Becky Program and is free for children ages 2 through age 10.
Pre-registration is required. Four sessions are planned, to limit number of children at one time and to provide social distancing. Sessions of 10 children each will be held at 10:00 am, 11:00 am, 1:00 pm and 2:00 pm. on the main floor of the Museum Gallery at 120 N. Main.
To register, contact Tom and Becky Coordinator and Museum Marketing Manager, Melissa Cummins at melissa.cummins@marktwainmuseum.org or by calling 573-221-9010 ext. 404. For more information on this event visit the museum website.
In conjunction with the birthday party, The Mark Twain Museum is also holding its 3rd Annual Gingerbread Contest and Display.
You can enter your Gingerbread House design in one of three categories. Children's Division is ages 6 – 12, adult ages 13 and over and the third category is the Walmart Gingerbread House kit category. Enter your decorated Gingerbread House from a kit accompanied by proof of purchase from Walmart to be eligible. Gingerbread Houses will be on display to the public in the Museum Gallery window. People's Choice voting will be held during Living Windows on Saturday, December 14th between 5:00 and 8:00 pm. Winners announced at conclusion of Living Windows. Entries will be accepted from Nov. 30th to Dec. 11th to be eligible.
More From KICK FM, #1 For New Country