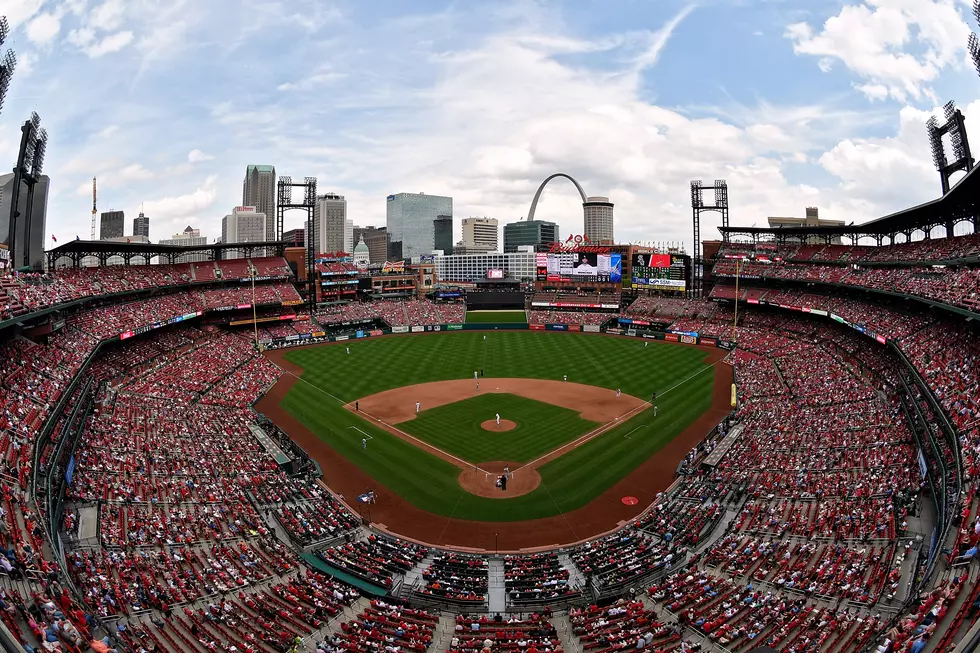 Cardinals Game Cancelled Tonight!
Getty Images
According to Fox News 2 in St. Louis the Cardinals have cancelled their game tonight at Busch Stadium due to the severe weather that is headed into our area.
The game that was supposed to take place tonight against the visiting Kansas City Royals will be played on Wednesday May, 22nd instead. It will be part of a double header tomorrow, and first pitch is scheduled for 6:45pm local time.
If you had tickets for the game tonight you will be able to use them for the make up game tomorrow night. To anyone traveling this evening take extra time and be safe. For more information on this developing story click here.