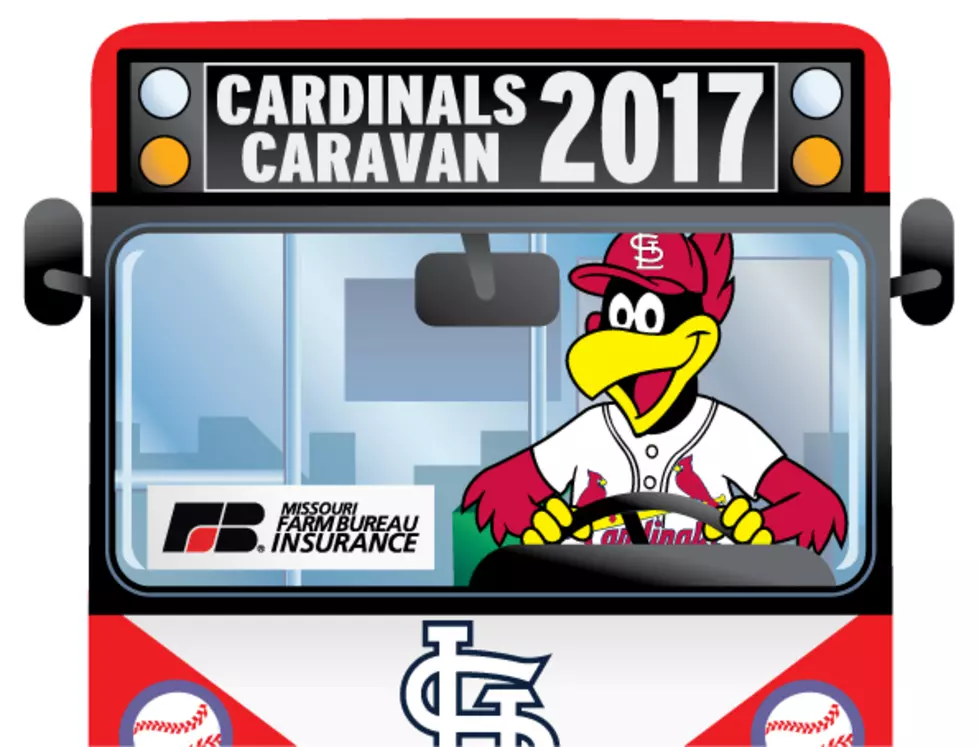 Cardinals Caravans Are Cancelled. Now What!?
St. Louis Cardinals
Curse you, Winter Storm Jupiter!
I know, I'm as heartbroken as you. This will be my first year missing out on the Caravan since moving to Quincy in 2009. BUT there are still plenty of opportunities to talk baseball with the experts and score some autographs before Opening Day gets here.
Here are a few ideas for you…
Another Cardinals Caravan – You know, Springfield is right up the road. And Caravan #5 is stopping at the Prairie Capital Convention Center on Monday at noon with current players, alumni, and Al "The Mad Hungarian" Hrabosky fulfilling emcee duties.
---
Quincy Mall Baseball Card Show – This year features TWO headliners in 2006 World Series Champion Scott Spezio on January 28 and Cardinals Hall of Famer Ted Simmons on January 29. Autograph tickets are free (but they'll go quickly).
---
---
St. Louis Baseball Writers Writers' Dinner – If you've got the cash ($150 a ticket), you can have dinner on January 15 with Cardinals legends Bob Gibson, Lou Brock, Red Schoendienst, Orlando Cepeda, and other Cardinals legends and current players. (Yeah, I know that's Ozzie Smith and not Orlando Cepeda. Lay off me. It's the best I could do.)
---
Spring Training – And if none of these options are to your liking, take comfort in the fact that pitchers and catchers report on February 14 and the first Spring Training game is scheduled for Saturday, February 25 in Florida. Specifically…and ironically…JUPITER, Florida.
More From KICK FM, #1 For New Country