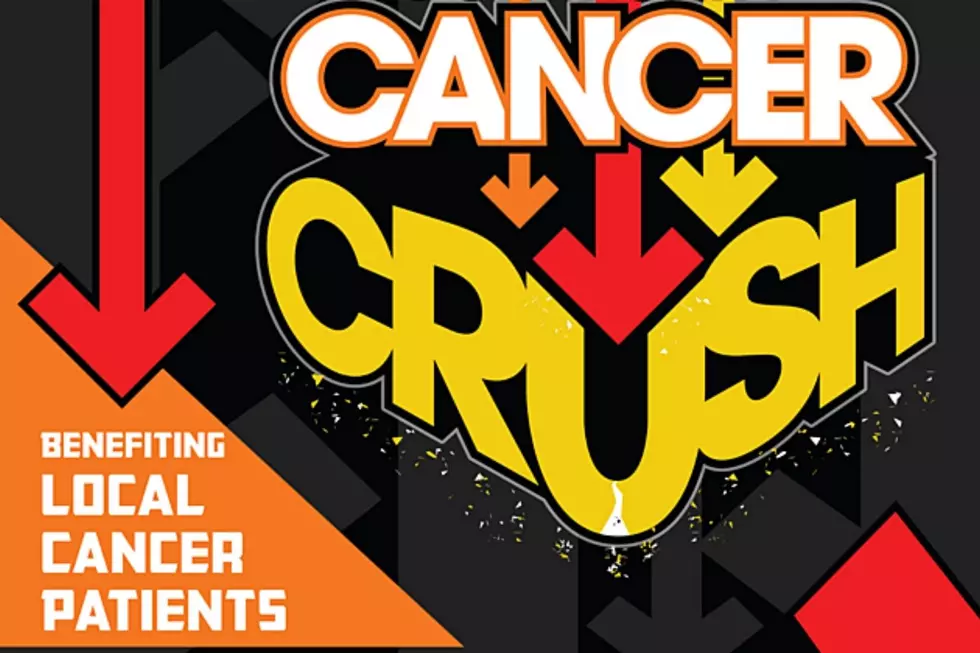 Cancer Crush Organizers Announce Plans For 2021 Event
Photo via Cancer Crush
Organizers of the 2021 Cancer Crush event are giving people a few different ways that they can enjoy the event to help raise money for cancer patients.
Enter your number to get our free mobile app
The Quincy Medial Group (QMG) Foundation revealed how the community can attend this year's Cancer Crush Event. Taking place on April 2 at The Ambience in Quincy, with the event offering both a hybrid experience and in-person option. Tickets will be limited for the in-person option, and can be purchased at cancercrush.org.
COVID-19 guidelines will be in place, and event organizers will be keeping it to a 50-person limit, with an option to increase if guidelines permit them too. Seating will be socially distanced and those who attend the event in-person are asked to wear a mask. There will be time slots for people to come to the in-person event to choose from when you purchase your tickets.
This year's event will include a silent auction, games, and appetizers. In 2020, the QMG Foundation took over the Cancer Crush event which was created by Luke Tappe and his family in honor of his late father Ted Tappe. The QMG Foundation is honored to carry on the missions of helping and supporting local caner patients.
QMG Community Relations Specialist Morgan Parker said;
For patients who have or are currently undergoing cancer treatment, the support of those around them is so important...Cancer Crush allows the QMG Foundation to ease the stress of their situation  by proving financial support, so they can focus on what's most important--their health.
For more information about the upcoming event and to purchase tickets, log on to cancercrush.org.
KEEP READING: Here are the best places to retire in America
More From KICK FM, #1 For New Country