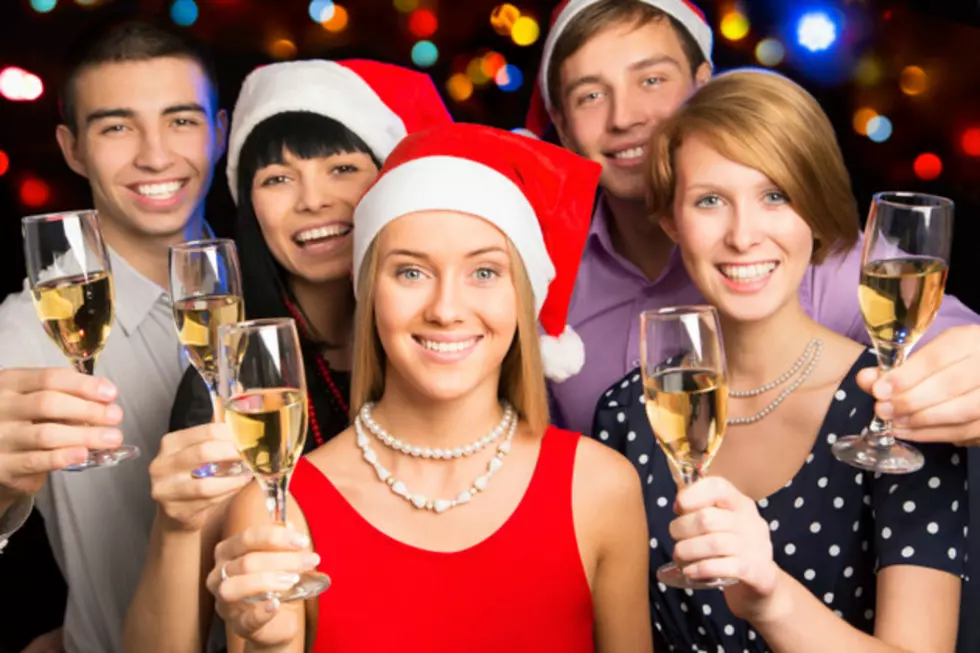 2015 Holiday Events Guide for the Quincy/Hannibal Area
ThinkStock
Some of the most fun annual events of the year take place around the holidays. Whether you enjoy listening to live Christmas music, seeing a show at Quincy Community Theatre, or travelling through the Avenue of Lights, there will be plenty of different ways to enjoy the season in the coming weeks around the Quincy/Hannibal area. 
The Quincy Art Center at 1515 Jersey will host the annual holiday show from the Great River Artisans on November 7. Admission is free. Hours are 10 a.m. to 3 p.m. The Great River Artisans is group of artists and artisans who live and work along the Mississippi in Illinois, Iowa, and Missouri. Their work encompasses the decorative arts, wearable arts, and fine art.

Country Treasures Craft Show

The Country Treasures Craft Show at the Oakley Lindsay Center will take place November 13-15. Hours on Friday are 5 p.m. to 9 p.m., Saturday 10 a.m. to 5 p.m., and Sunday 10 a.m. to 4 p.m. Weekend admission is $3. Children 12 and under get in for free.

Quincy Service League Holiday Gift Show

The Quincy Service League's annual Holiday Gift Show brings vendors of all types to Quincy Senior High School. 2015 hours are Saturday, November 21, 10 a.m. to 4 p.m., and Sunday, November 22, 11 a.m. to 4 p.m. Tickets in advance are $2. The price at the door is $3 adults, $2 seniors (60 & older) and $1 children 6-12. Over 100 vendors will be participating in this year's show.

Salvation Army Kroc Center

Salvation Army Kroc Center

The Ring-a-Bell Run will be Saturday, December 5 at 10 a.m. This 5K event starts behind Quincy Mall, through and around Moorman and Upper Moorman Parks, and back to the mall. The run supports The Salvation Army Christmas Campaign, and also year-round services such as food pantry, rent and utility assistance and emergency shelter for those in crisis in our community. Registrations through November 18 $25 for an individual, and $60 for a family of four. After November 18 registration is $30 for an individual, and $72 for a family of four.

Hannibal Jaycees' Christmas Parade

The annual Christmas parade in Hannibal is Saturday, December 5. Lineup starts at 5 p.m. at the Save-a-Lot parking lot. The parade begins at 6. Every year, the Jaycees hold the Christmas parade to collect toys, mittens, hats, gloves and more for those in need. Members will be meeting and greeting all the way down Broadway and will collect donations.

The Winter Wonderettes will take the stage at Quincy Community Theatre November 27-29, and December 3-6. This "retro holiday musical" opens the day after Thanksgiving and stars Kathy Roderick as "Missy," the over-achiever of the group; Tina Moyer as "Cindy Lou," a now reformed "bad girl" with an incredible soft side; Kristen Houston as Suzy, the happy-go-lucky, giggly, and very pregnant member of the group; and Amy Looten as "Betty Jean," the self-anointed clown. Tickets are $20.

Victorian Festival of Christmas

Hannibal's historic Main Street will celebrate the holidays with the Victorian Festival of Christmas November 28 through Christmas Eve. Horse-drawn carriages, carolers, holiday tea parties, beautifully decorated storefronts and visits from Santa will be part of the downtown celebration. Living Windows in downtown Hannibal will be December 12. Shop windows will come alive with magical scenes of the season.

The Hannibal Arts Council's annual 99 Bucks ... or Less holiday show/sale takes place November 28 - December 19. 99 Bucks ... or Less features original arts and crafts from local artists, all priced at under $100. Opening day is Friday, November 28 from 11 - 2.

Kaiser Dance Theatre and Quincy Community Theatre are presenting The Nutcracker December 18-20! This will be the 15th time that Kaiser Dance Theatre has brought The Nutcracker to local audiences. Tickets go on sale November 23. They are $14 for adults, and $8 for children 12 and under.

John Wood Community College

John Wood Community College

John Wood Community College will present their 24th annual Holiday Concert in the Mary Ellen Orr Auditorium on Friday, December 4 at 7 p.m. Tickets are $6 in advance and $8 at the door. J.W.C.C. students will be admitted free with their student ID on a space available basis.
More From KICK FM, #1 For New Country