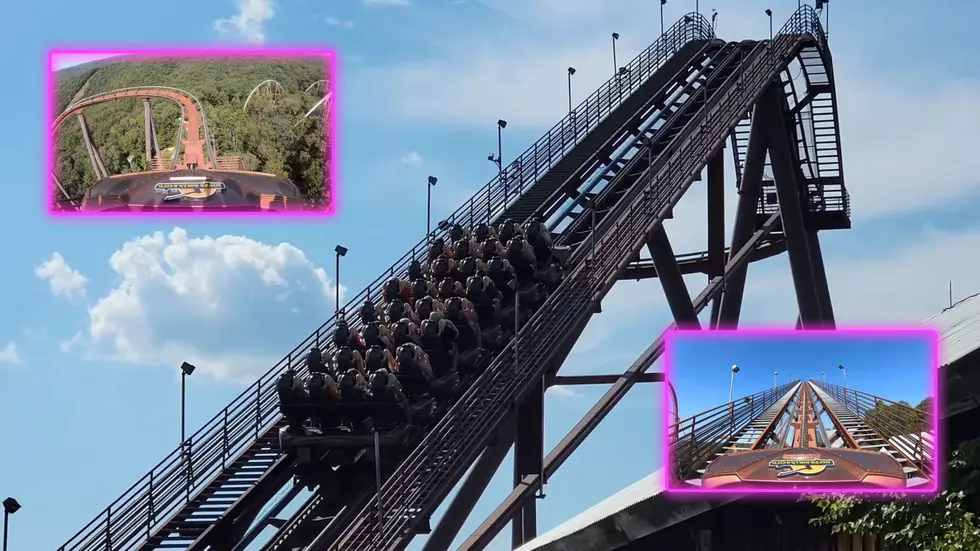 What It's Like to Ride the Wildfire Coaster at Silver Dollar City
Mackintosh Travels/ CoasterForce via YouTube/Canva
As a self-professed roller coaster nerd and aficionado, I am proud to share some video moments that give you an idea what it's like to ride the appropriately-named "Wildfire" coaster at Missouri's Silver Dollar City.
I can't take credit for these videos. I vicariously live through the experiences of others at this point in my life and that includes several people who have shared recent videos showing Wildfire at Silver Dollar City from the spectator perspective and also first-person view on the ride itself. This new video share shows the coaster beginning it's step climb before diving into the loops.
If you appreciate coaster stats, "Wildfire" is 120 feet tall with a 155 foot drop. The good news is that does not mean you'll be propelled into the ground, but instead 5 different inversions.
The official website for Wildfire adds an interesting twist. The ride will not operate when the temperature drops below 40 degrees Fahrenheit. Good to know. Note to self: do not ride in December. Thanks.
I share these coaster moments because Wildfire doesn't get much notice compared to other coasters in Missouri like the Screamin' Eagle at Six Flags or even Outlaw Run at Silver Dollar City. They're epic for sure, but Wildfire is underrated. It's about as close as I've seen to the old Ninja at Six Flags with the smooth metal rail inversions.
As a coaster nerd, I can't stand to see a good coaster like this one get overlooked.
A Genius in Illinois Built a Tiny Sauna on Wheels
More From KICK FM, #1 For New Country