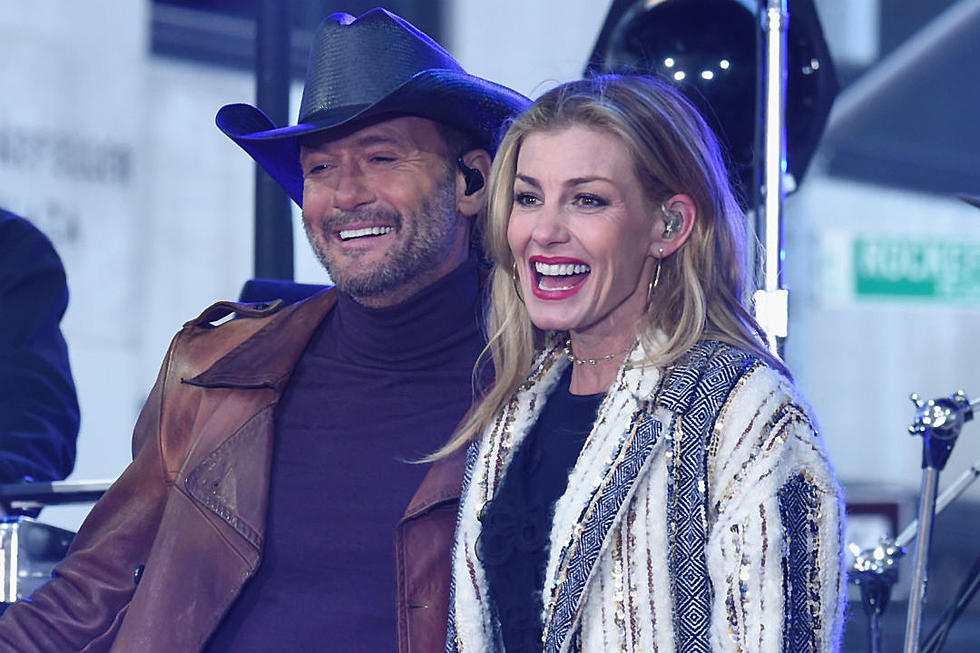 Top 10 Tim McGraw + Faith Hill Duets
Jamie McCarthy, Getty Images
Tim McGraw and Faith Hill romance found its kindling when Hill joined McGraw's tour as an opening act in 1996. After more than two decades together, the performances that they share in the studio and live onstage just seem to get better and better, and their relationship remains rock solid.
Together, the husband and wife have co-headlined their Soul2Soul Tour numerous times since 2000, most recently during the first half of 2018. They've recorded numerous duets together, in addition to their solo material, including an entire collaborative album, 2017's The Rest of Our Life.
Below, find The Boot's picks for McGraw and Hill's best collaborations:
10

"Keep Your Eyes on Me"

From the 'The Shack' Soundtrack (2017)

Recorded for the 2017 movie The Shack, this duet was written by Hill and McGraw, along with Lori McKenna and Shane McAnally. The couple delivers it with their trademark power and harmony.

9

"Angry All the Time"

From McGraw's 'Set This Circus Down' (2001)

In a turn from the usual die-hard romance of their duets, McGraw and Hill tackle the tougher side of a long-term relationship in this relatable track.

8

"Just to Hear You Say That You Love Me"

From Hill's 'Breathe' (1998)

Two years into their love affair, Hill and McGraw recorded this powerful duet. Even early on, their chemistry and harmony is nearly perfect.

7

"Speak to a Girl"

From 'The Rest of Our Life' (2017)

The message behind this powerful duet is delivered with all the conviction that you'd expect from the parents of three daughters.

6

"I Need You"

From McGraw's 'Let It Go' (2007)

The gentle, acoustic melody of this love song makes for a beautiful backdrop for its romantic lyrics.

5

"Meanwhile, Back at Mama's"

From McGraw's 'Sundown Heaven Town' (2014)

This down-home ode to simplicity captures the family life that Hill and McGraw have made their clear priority over the course of their solo careers and their work together.

4

"Like We Never Loved at All"

From Hill's 'Fireflies' (2005)

This duet is one of the most dramatic that the couple has shared. It's rich with the passion and intensity that have made them the romantic icons they are.

3

"The Rest of Our Life"

From 'The Rest of Our Life' (2017)

"The Rest of Our Life" is a testament to the timelessness of McGraw and Hill's romance. As an added bonus, it boasts co-writing credits from pop sensation Ed Sheeran.

2

"It's Your Love"

From McGraw's 'Everywhere' (1997)

The palpable chemistry between Hill and McGraw in the swelling harmonies on "It's Your Love" make the 1997 hit one of the best duets from the couple -- not to mention, it's also the first one they recorded together.

1

"Let's Make Love"

From Hill's 'Breathe' (1999)

This sultry love song from 1999 captures the deep passion that McGraw and Hill share. Its accompanying music video, filmed in Paris, France, completes the romantic picture.
More From KICK FM, #1 For New Country