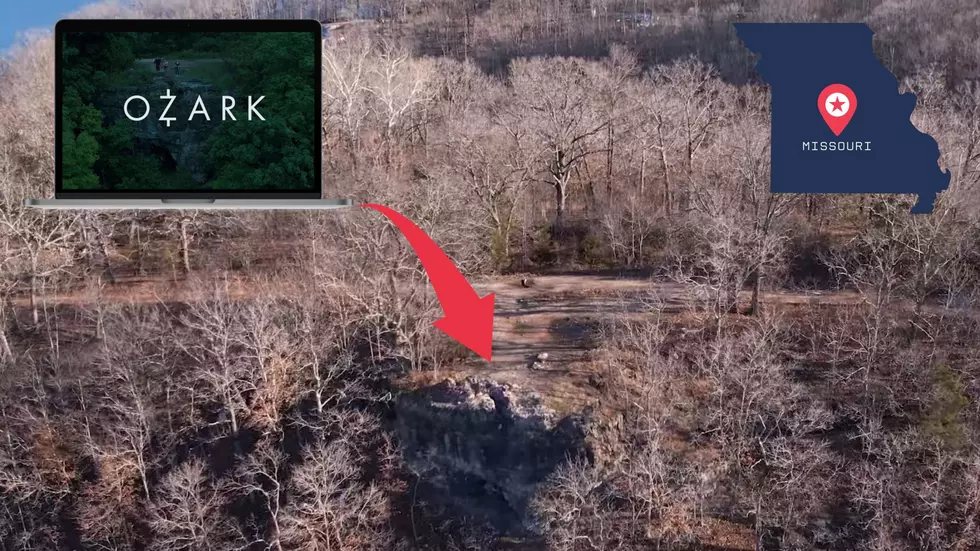 See Missouri's Famous Lover's Leap Featured in the Show "Ozark"
Wade Covington/Netflix via YouTube/Canva
Most of the time when a TV show pretends it's somewhere it's actually filmed somewhere else. This is an exception to that rule. Did you know the famous "Lover's Leap" in the TV series Ozark really is in the Ozarks? It is and I can show you what the real place looks like.
I saw the website Apartment Therapy mention this and I thought it was worth exploring again if you've not seen it already. If you're familiar with the Netflix series "Ozark", you no doubt have seen "Lover's Leap" which makes an appearance at the end of the season 1 trailer.
Earlier this year, the property that includes the famous "Lover's Leap" was available and a real estate agent shared video of it. Yes, the bluff is the one in the TV show.
According to the Apartment Therapy article, the property including the bluff was available for $1.3 million. Not sure it ended up selling for, but it did sell. The article mentions the bluff sits 200 feet above the lake in Lake of the Ozarks. Imagine that. "Ozark" really being shot (at least part of it) in the Missouri Ozarks.
As Good Housekeeping mentioned, the regular filming location for "Ozark" is Atlanta, Georgia. Georgia has a lot of perks for studios and is also the home of Stranger Things. Not surprised at all. But, in this case, it was really a bluff in Missouri that was the famous landmark for one of the most memorable scenes in a very popular TV series.
This Ultimate Missouri Ozarks Airbnb Costs More than $1,100 Per Night
More From KICK FM, #1 For New Country