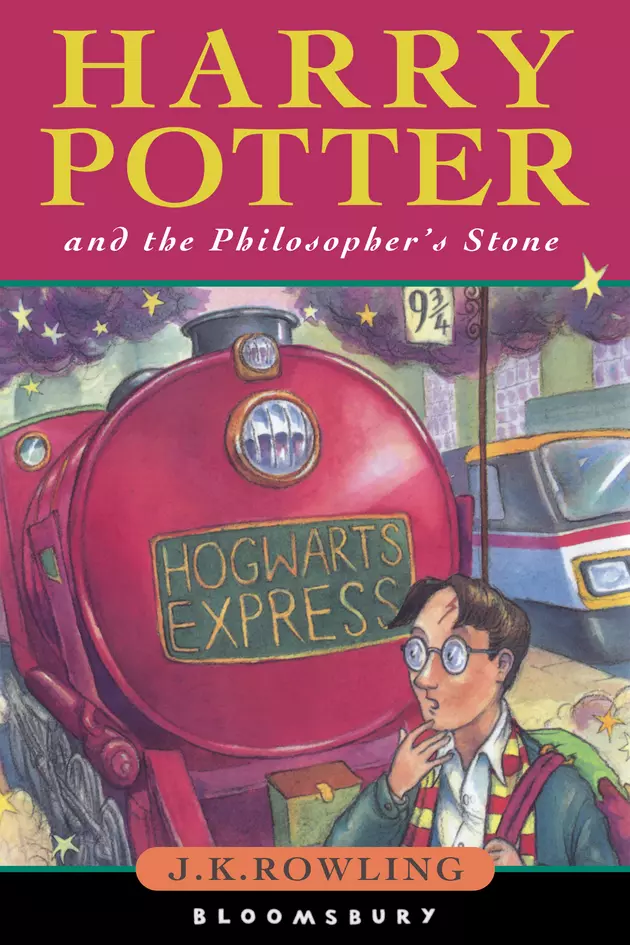 Quincyan Discovers Rare (And Valuable??) 'Harry Potter' Typo
Bloomsbury
You may have heard recently that a rare first edition of Harry Potter and the Philosopher's Stone with a minor typo is fetching big bucks at auction. What you may not know, however, is that one of the 500 known copies was discovered right here in Quincy.
The Independent
had Potter fans all over the world, including Quincy's Anthony Lara, picking up their original hardbacks and flipping to page 53 in hopes of finding something like this…
Most were disappointed to find the school supply list with the correct single mention of "1 wand".
In a Facebook post, Anthony writes:
To my Harry Potter fan friends. It turns out that there are approximately 500 first edition copies of Harry Potter and the PHILOSOPHERS stone that have a typo and are getting sold for around 20000 euros. I researched and found this is being reported on many sites. So, I looked at my first edition book and found I have one of these original error books.
He did the conversion (so I don't have to) to find out that 20,000 euros is equal to just over $22,300. Not a bad chunk of change at all.
Unfortunately, there's a catch.
See, while a number of media outlets have replicated and shared The Independent article, few have gone as far to discover that the actual copy going to the auction block has a second typo on the back cover—which Anthony's does not. And just playing the odds here, but I'm betting yours doesn't either.
"I am not sure if my book could still be worth something or not," Anthony says. "But now it makes the decision to not want to sell it a lot easier."
More From KICK FM, #1 For New Country