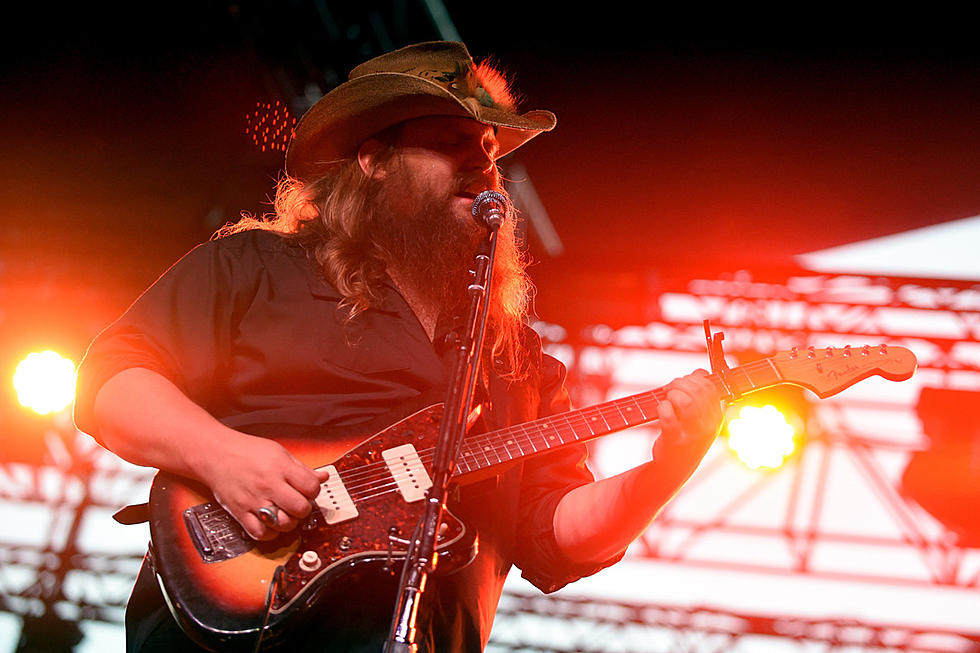 Our Traveller Unraveller Winner Is…
Emma McIntyre, Getty Images
Chris Stapleton is heading to the Mizzou Arena in Columbia on April 27th, and for Unravelling the Traveller story, SO IS LORI BRANCH! HOORAY! She correctly guessed that there are 11 of the 14 songs used in the Traveller Unraveller story. Take a listen below, and the full story, with titles highlighted is below the video.
A few years back, I was working as a bartender out in Bakersfield. I must have been 27. Or Was it 26. The time all runs together. We had a blues guitar player performing there one Saturday.  he played one hell of a set. After the show, after the place had mostly cleared out, he was sitting at the bar, working on his third glass of that Tennessee Whiskey. I told him he put on one hell of a show, and we should see if he wouldn't mind stickin' around another night. "This bar, this crowd, could use More of You." He said, "Nah, I'm just a wayward Traveller. Bringing the tunes where they need to be. Can't be stuck in one place." And he meant it, I could tell he had an Outlaw State of Mind. But I couldn't let it go at that. the way the guy played. the songs he sang. i had to get this guy's story. I asked him if he minded if I asked him a few questions. "Fire Away," he said, in between sips. I asked him what set him on his path. He just peered out the window into the night, "I love the night. the world quiets down When The Stars Come Out. I knew that's where I wanted to be. That's where I wanted to tell my stories. Sort through the things in my head. My daddy gave me a guitar when I was a kid, saying I'd be like BB King or Chuck Berry. So I played and I wrote. Until I was playing joints just like this. Unfortunately, it was The Devil Named Music, and you had to play his game to make a name. Wasn't a game I wanted to play. I wanted to connect with the listener. With the audience. Wanted to make my music my way. Sometimes I Cry about what I may have missed out on. But if I don't keep moving, playing my songs, how am I gonna connect with anyone. Music walks into your life and can help you when you need it. That's what I'm trying to do." he finished with a sly grin, "I'm also trying to score a free drink or two." I said to him, "The Whiskey & You make great music, and I thank you for it. So drinks are on me tonight. But this is the last one, I gotta lock up and head out." He said, "Yeah, I gotta hit the road soon, too. But if you got a few more minutes, we Might As Well Get Stoned. It's a nice night." That's the last I saw of him. Been trying to track him down ever since, but to no avail. Thanks for the music old blues man. Thanks for connecting with this bartender.

The three songs we didn't use were Nobody To Blame, Parachute and Daddy Don't Pray Anymore.
More From KICK FM, #1 For New Country