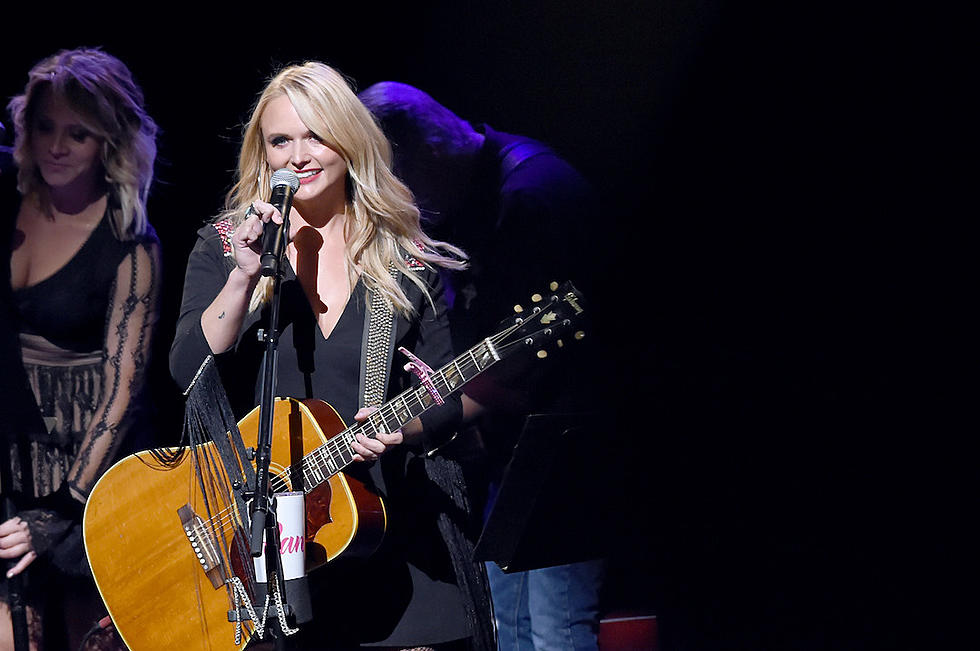 Miranda Lambert Won't Be Re-watching Her 2019 CMA Awards Performance
Rick Diamond, Getty Images
On Thursday morning (Nov. 14), plenty of country music fans will be looking for clips of the big moments from the 2019 CMA Awards -- but not Miranda Lambert. The country star says she's not one to re-watch her big performances.
"Unless somebody sends it to me or it pops up on socials, I don't see it," Lambert tells Taste of Country of her televised performances. "I'm my own worst critic, so it's almost healthier if I let that moment be in the past."
Lambert made an exception to the rule in one interview, when she was asked to re-watch some of her career-highlight moments, including her 2005 CMA Awards performance of her song "Kerosene." She says re-living that moment "gave me this surge."
"I flashed right back there and [got] that absolute butterfly feeling that I haven't had in a long time," Lambert adds. "I get nervous every single time on live TV, but that was, like, the moment where I knew I could either make a name for myself or be forgotten forever, so it had to be powerful. When I saw that, I was so happy I got to re-live that for a second."
Lambert, who is nominated for Female Vocalist of the Year at the 2019 CMA Awards, will be performing her newest single, "It All Comes Out in the Wash," during the awards show on Wednesday night (Nov. 13). The show airs live from Nashville's Bridgestone Arena beginning at 8PM ET.
Here's How We Hope the 2019 CMA Awards Will Celebrate Country's Women
More From KICK FM, #1 For New Country