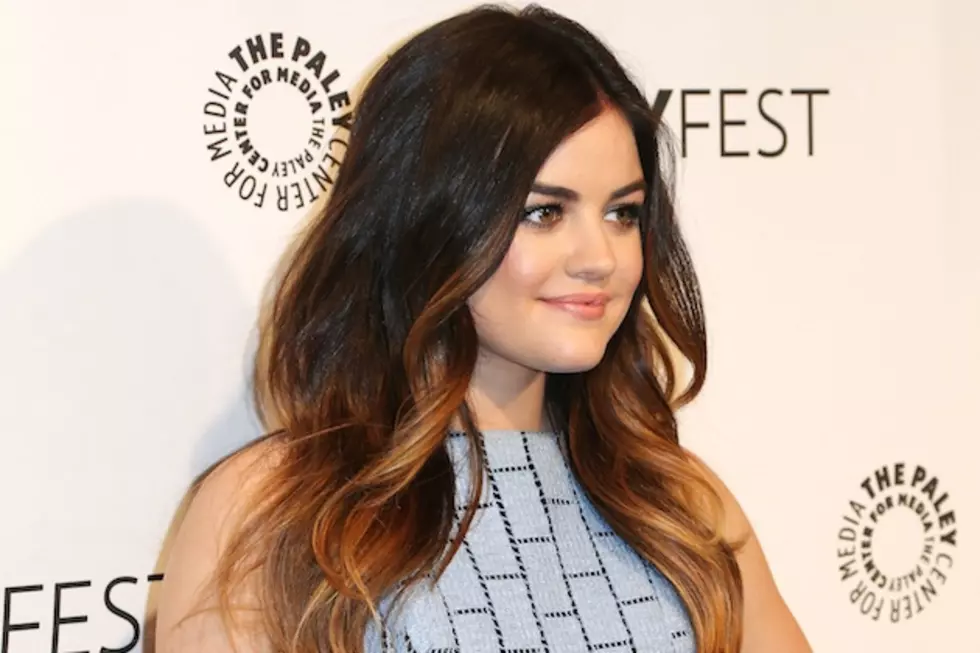 Lucy Hale on New Album: 'A Lot of People Don't Know Lucy the Person'
Frederick M. Brown, Getty Images
Lucy Hale found success at a young age, acting on ABC Family's teen drama 'Pretty Little Liars' and appearing in other films and television shows. Although lots of people know 'Lucy the Actor,' she allows that many don't know 'Lucy the Person,' and her upcoming country album 'Road Between' will show who Hale really is.
The Memphis native tells Billboard, "A lot of people don't know Lucy the person. They just know me from characters I played. I think after listening to the album, they'll have a clearer idea of the kind of girl I am. It's really real."
Adds Hale, "This album shows my flaws, it shows me being angry, being heartbroken. I think that's cool for girls to hear that it's okay to express how you're feeling."
Honesty and vulnerability on this new record is incredibly important to the 'You Sound Good to Me' songstress, and although it's sometimes difficult and scary to show the public those inward emotions, Hale is excited to debut this side of herself. Surprisingly, it's a darker version of the girl America is used to seeing.
"I'm a pretty happy person in general and I've been told I'm bubbly and outgoing. But I think those are the type of people who have the darkest side to them. I think people are really surprised that I can go to those places and relate to those moments," explains Hale. "... I think with the songwriting process, it was cool to delve into those places I wasn't used to going. The darker, more dramatic side of me."
'Road Between' streets June 3, with 11 tracks, including one that country star Kacey Musgraves helped pen. Fans will get to know Hale a little bit better, and she sums it up well. "Luckily, at the end of the day, this is my story put to music."
More From KICK FM, #1 For New Country