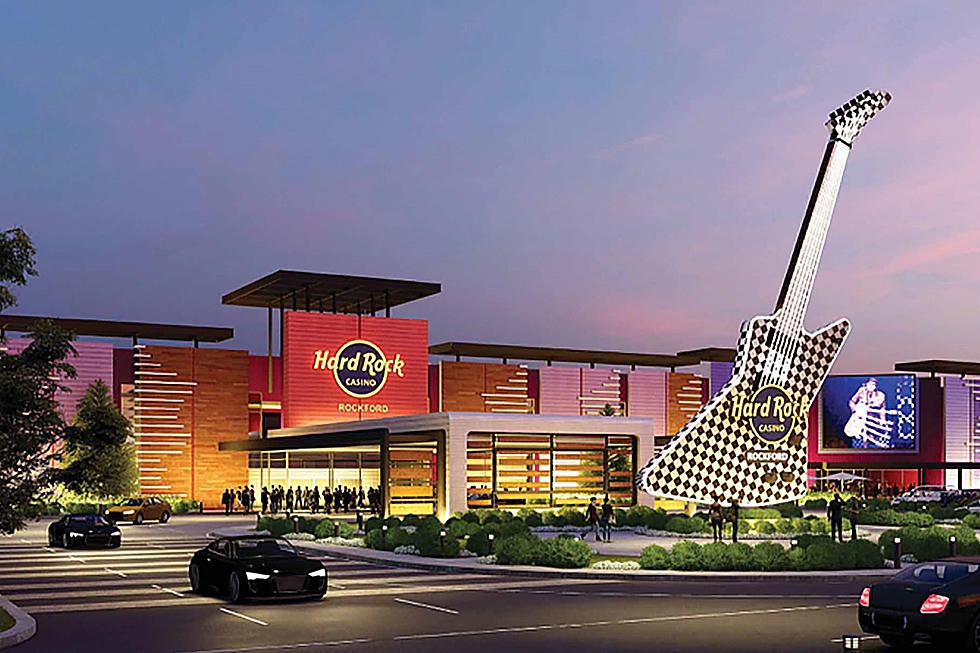 IT'S OFFICIAL! Hard Rock Casino Rockford Groundbreaking Sept. 28th 2022
815forhardrock via Facebook
It is FINALLY OFFICIAL!!! The city of Rockford and Hard Rock Casino are ready to begin construction and BREAK GROUND on the permanent location.
The former Clock Tower Resort location off of I-90, will have a "rockin'" new look soon, as the date has been announced for groundbreaking.
Hard Rock Casino Rockford will break ground during a long awaited press conference, on September 28th. There were rumblings over the last year or so about a possible late October date, but we are ahead of schedule.
Captain Jack from 96.7 The Eagle will emcee this historic Rockford groundbreaking on September 28th at 1pm. Rockford Mayor Tom McNamara, and a few representatives from Hard Rock Casino will speak during the groundbreaking, highlighting this iconic day in Rockford, Illinois history.
Peter Morton and Isaac Tigrett established the first Hard Rock Cafe in London in 1971. Today, Hard Rock International is one of the most globally recognized companies in the world and has venues in over 74 countries; Cafes, Casinos and Hotels. Hard Rock is also known for its collectible fashion and music-related merchandise, memorable dining experiences, Hard Rock Live performance venues and more. - HardRock
Now it's OUR turn. Are you ready to ROCK, Rockford?
September 28th, at 1pm the landscape and the story of the city of Rockford will change forever. Welcome, Hard Rock Casino...Rockford is ready to ROCK and roll all night, and party everyday.
What Are They Now Former Rockford Music Venues
Photos of what replaced legendary music venues in Rockford.
More From KICK FM, #1 For New Country