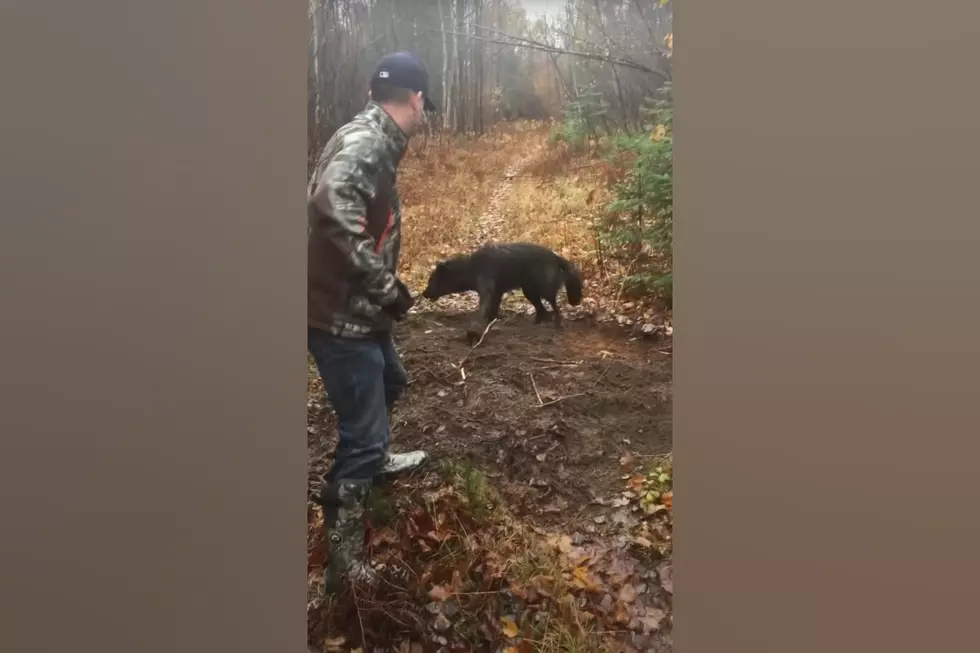 Watch Midwestern Hunters Save a Huge Black Wolf Caught in a Trap
Mudford Garage via YouTube
A hunter in the Midwest was trying to trap coyotes who were encroaching on his land. Instead, he ended up capturing a huge black wolf and it took the efforts of many to save it.
This harrowing experienced was shared on YouTube channel that normally shares automotive content. Instead, this was a wild moment in the backcountry where one of his friends found his coyote trap had snared a large black wolf instead. Here's how he described it:
A friend of mine caught a wolf when he was trapping for coyotes...This is some cell phone footage of them releasing it.
The effort to free the animal begins around 1 minute in.
My understanding is this happened in Michigan's upper peninsula. As the video shows, this wild wolf was in danger of harming herself by trying to flee the hunters with her leg still entangled. The hunters had several challenges. They had to protect themselves from a possible bit by immobilizing her head while also getting close enough to free her leg.
Once she was free from the trap, another challenge presented itself. How to free her head from the immobilizer and then hope she doesn't attack in a panic. Fortunately, it all ended happily for the hunters and wolf as she was freed and ran back into the woods to do wolf things.
This hunter/wolf encounter happened a few years ago, but I saw it for the first time today and thought it was a heroic effort showing hunters doing the right thing for a wild animal in distress that deserved to be seen.
See Pics of a Wild Missouri Airbnb That's Also a Petting Zoo
More From KICK FM, #1 For New Country